Funeral service honors youngest victim of Manchester terror attack
The funeral service for the youngest victim of the suicide bombing in Manchester, England, is set to take place later today at the Manchester Cathedral.
Saffie Roussos, 8, was among 22 people killed May 22 when a homemade device detonated after a concert by pop singer Ariana Grande at Manchester Arena, the BBC reported. More than 200 people were injured.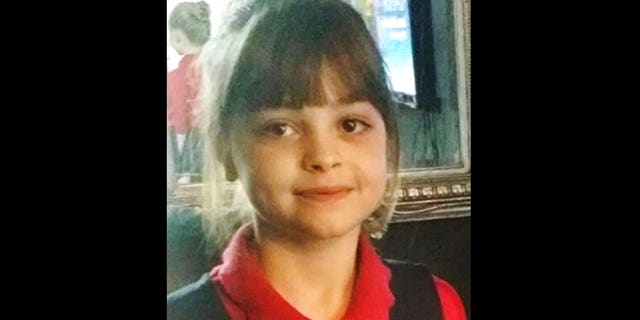 The girl attended the show with her mother Lisa and sister Ashlee Bromwich, both of whom suffered injuries in the attack.
The funeral service is set to be held at 13:45 BST; it is the last of the funerals for the victims.
Roussos' family invited the public to attend the service. They requested that guests wear colorful clothing and bring a single rose, after their daughter's middle name, Lancashire Post reported.
On June 4, Grande returned to Manchester to headline an all-star concert to honor the victims and their families. Performers who participated included Miley Cyrus, Justin Bieber and Katy Perry.
As Fox News has reported, authorities identified the suicide bomber as Salman Abedi, who was born in Britain to a family from Libya. The Islamic State group later claimed responsibility for the attack.