Fulham swoop for Spurs star Parker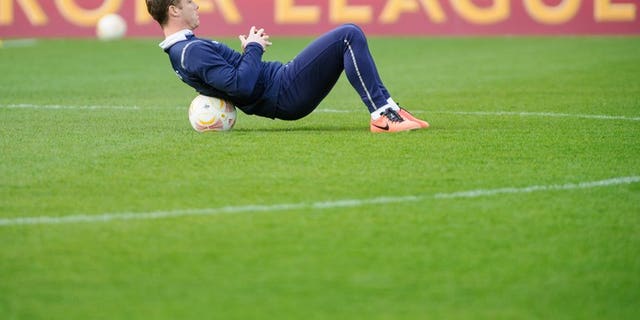 LONDON (AFP) – Fulham signed England midfielder Scott Parker from Tottenham for an undisclosed fee on Monday.
Parker agreed a three-year contract with Martin Jol's side and has now been on the books at five London clubs.
The 32-year-old looked to be on the verge of joining Fulham's west London neighbours QPR last week after Hoops boss Harry Redknapp confirmed a deal had been struck with Spurs.
But Fulham were also in the race for Parker and he opted to remain in the Premier League rather than drop down to the second tier with QPR.
"I'm delighted to be joining Fulham and I'm looking forward to meeting my new team-mates at training tomorrow morning," Parker told Fulham's official website.
"Fulham is an established Premier League club and I look forward to trying to help the team progress even further over the next three years."
Former Charlton trainee Parker, who has won 18 caps for England, joined Tottenham from West Ham in August 2011 for ??5 million ($7.8 million, 5.87 million euros) and has also had spells at Chelsea and Newcastle.
He started every group match for England at Euro 2012 and has made over 300 Premier League appearances.
But he struggled to hold down a regular place at Spurs once Andre Villas-Boas took over as boss last season and jumped at the chance to kick-start his career at Craven Cottage.
"I'm delighted that Scott has joined us," Fulham manager Martin Jol said.
"He's a midfielder who works tirelessly for his team and is a fantastic player both on and off the ball.
"It is wonderful to see a player of his stature playing for Fulham Football Club as he has shown his qualities in the Premier League and for the England team for many years.
"I'm happy that he's here and joins us for training ahead of our first home match of the season."