Fugitive LA cop crashed in relatives' homes in Mexico to avoid detention, FBI says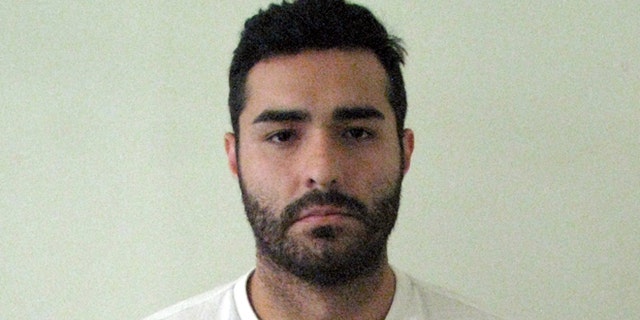 NEWYou can now listen to Fox News articles!
The fugitive ex-Los Angeles police officer charged with killing a man during an off-duty fight in California stayed at different family members' homes in Mexico to avoid detection from authorities, the FBI said.
FBI Special Agent Scott Garriola said Wednesday that 27-year-old Henry Solis laid low and lived intermittently in the homes of his uncles, cousins and aunts on his dad's side. He also avoided using cellphones and social media, he said.
While he would not elaborate on specific details, Garriola said gumshoe detective work by FBI investigators helped provide the key information needed over the weekend to arrest Solis.
Solis, a former rookie LAPD officer, was wanted in the shooting death of Salome Rodriguez outside a nightclub in Pomona, California on March 13. He was captured by security forces just across the border from El Paso in Ciudad Juarez on Tuesday.
Early Wednesday, Solis went before a local magistrate in El Paso for formal processing and is being held in Texas, while awaiting extradition to California.
Rodriguez's family and friends held a prayer vigil Tuesday night after hearing of his arrest.
"We're happy. We're happy that he was caught," his mother, Lidia Rodriguez, told the Associated Press.
Solis' father Victor, has also been arrested and charged in federal court in El Paso with making false statements to FBI agents to help his son escape to Mexico.
According to an FBI affidavit, the younger Solis called his father the day after the killing, claiming he had five days of vacation and wanted to go to El Paso.
Victor Solis told FBI agents that he drove his son to El Paso, dropped him off at a bus station early March 14 and didn't see him again. He later claimed he crossed the border into Mexico alone, but surveillance video captured the father and son crossing the border together.
Based on reporting by the Associated Press.