Friends of American aid worker held by IS call for his release saying he is a now Muslim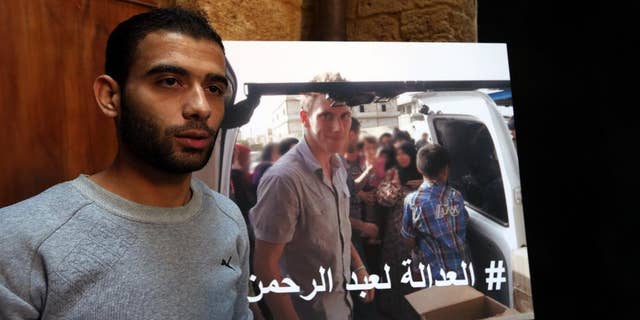 TRIPOLI, Lebanon – Several Syrian friends of an American aid worker who is held by the Islamic State group and threatened of being beheaded have called for his release saying he converted to Islam and was helping Syrians.
The friends of Peter Kassig, who converted to Islam while in captivity and changed his name to Abdul-Rahman Kassig, held a news conference in this northern city that witnessed clashes between Muslim militants and Lebanese troops last month.
Kassig, 26, was helping victims of the Syrian civil war when he was captured last year.
One of the friends, Amjad al-Moghrabi, told reporters: "We are demanding the Islamic State releases him, if they know Islam. He is a Muslim and has not participated in what his country is doing."