Friends and kin deny Canadian billionaire and wife died in murder-suicide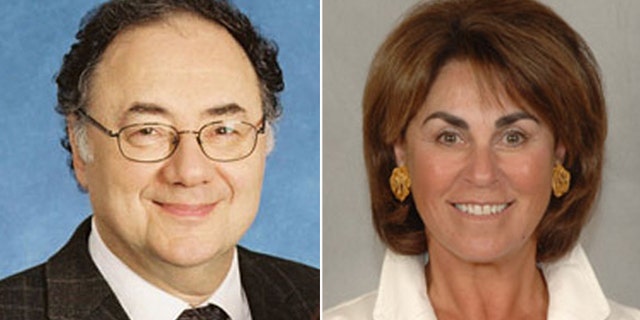 Friends and neighbors of a Canadian billionaire-philanthropist who was found dead alongside his wife last week in their Toronto-area mansion were casting doubt on whether it was a murder-suicide as homicide investigators continued to work the "suspicious" case on Tuesday.
Barry and Honey Sherman were found hanging side by side Friday in a windowless room at their North York home with men's leather belts tied around their necks and a pool railing, wearing jackets that bound their arms behind their backs, the Toronto Sun reported.
"I don't believe for a second, I think it's impossible," Fred Waks, a longtime family friend, told CBC Toronto on Monday when asked if he thought the deaths were a case of murder-suicide. "I don't believe it, and none of us believe it."
Waks said that he knew Sherman, the chairman of generic-drug maker Apotex, for 14 years, and that one of his daughters was set to be married while another just had a baby.
"They still walked hand in hand; they had everything in life to be looking forward to," Waks said.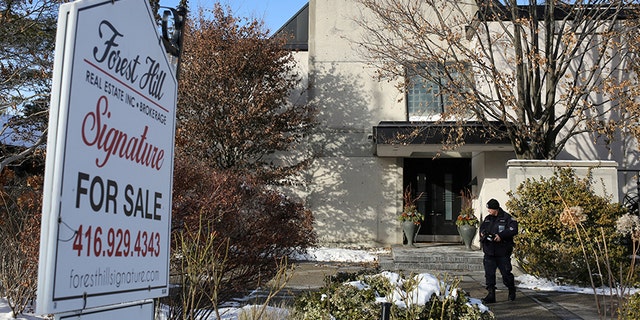 An autopsy revealed Sunday that Sherman, 75, and his wife, 70, died from "ligature neck compression," according to The Associated Press.
Canadian media reports over the weekend said police were looking into a murder-suicide theory.
"The circumstances of their death appear suspicious and we are treating it that way," Toronto Constable David Hopkinson told reporters, but police also say there were no signs of forced entry and investigators aren't looking for any other suspects.
"I think it was a murder," Eddie Gilbert, the Shermans' next-door neighbor of 15 years, told the Toronto Sun. "Of course it was. What else would it be? How could he pick her up and put her on a railing?"
Linda Frum, a Canadian Parliament senator and friend of the couple, told The New York Times that it was "impossible" that Barry would harm Honey. "There is absolutely zero debate in my mind, this was a double homicide," she said.
A statement issued Saturday on behalf of Sherman's four surviving children also blasted reports their parents died in a murder-suicide.
"There is absolutely zero debate in my mind, this was a double homicide."
"We are shocked and think it's irresponsible that police sources have reportedly advised the media of a theory which neither their family, their friends nor their colleagues believe to be true," the statement said.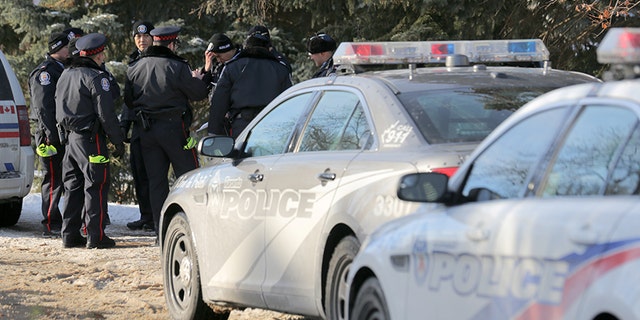 "We urge the Toronto Police Service to conduct a thorough, intensive and objective criminal investigation," it added.
Sherman started Apotex with two other employees in 1974; it has grown to become the largest Canadian-owned pharmaceutical company, The Associated Press reported.
"From its humble two-employee, 5,000 square-feet beginning in Toronto, the company Dr. Sherman founded grew into a global pharmaceutical organization that today employs more than 11,000 people in research, development, manufacturing and distribution in facilities around the world," a statement on Apotex's website read. "Dr. Sherman embraced the obligations that come with success. As a testament to this, Apotex provides significant support to a variety of charitable organizations and community groups in Canada and around the world, and invests significantly in the universities where many of our employees earned their degrees."
Sherman's worth has been estimated at $3.65 billion, making him the 15th-richest Canadian, according to data from Canadian Business magazine. The Shermans also raised funds for Prime Minister Justin Trudeau.
During Sherman's time with Apotex, the company was involved in some 150 civil cases in the Superior Court of Justice, the Toronto Star reported, citing court records.
Sherman was recently victorious in a lawsuit brought against him by his cousins, who claimed they were owed the financial equivalent of 20 percent of his stake in Apotex.
"The claimed interest in Apotex was wishful thinking, and beyond fanciful," Superior Court Justice Kenneth Hood wrote in a decision released in September, according to the Toronto Star.
The couple's funeral is to be held Thursday at the Benjamin's Park Memorial Chapel in Mississauga, a city in southern Ontario.