Frenchman who killed police captain and companion allegedly pledged allegiance to ISIS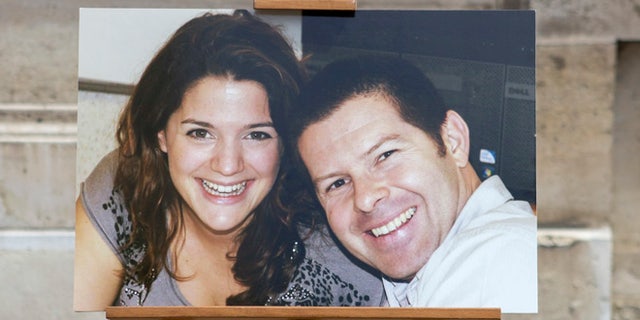 NEWYou can now listen to Fox News articles!
PARIS – A man who pledged allegiance to Islamic State killed a police captain and his companion in a suburb of the French capital, a slaying authorities suspect was sparked by the extremist group's calls for followers in the West to carry out attacks.
Paris Prosecutor François Molins identified the suspect as Larossi Abballa, a 25-year-old Frenchman whom police killed after storming the couple's house and who had been known to authorities for being a radical Islamist. Police detained three people with links to him after the attack, Molins said.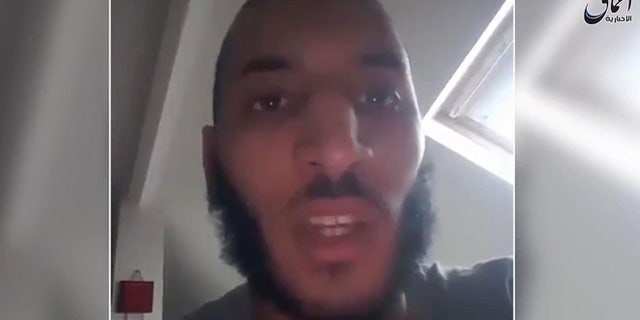 The victims were named as Jean-Baptiste Salvaing, the 42-year-old deputy police chief in the nearby town of Les Mureaux, and Jessica Schneider, 36, an administrative assistant in the police department of another nearby suburb.
The killings are the latest to stoke fears that Islamic State, using a flood of internet propaganda, has become more effective at provoking attacks by people in Europe and the U.S. who have only tenuous links to the group's command center in Syria. The attack comes days after a man who authorities believe was inspired to act—but not directed—by the extremist group killed 49 people at a gay nightclub in Orlando, Fla., the worse mass shooting in U.S. history.
While there is no evidence Abballa ever went to Syria, he told police during the standoff negotiations Monday evening that he had pledged allegiance to Islamic State leader Abu Bakr al-Baghdadi three weeks earlier, Molins said. "He added that he was responding to a statement from the emir urging: 'Kill infidels in their homes, with their families,'" Molins said.