French theme park to hold 'nude day' as topless tourism grows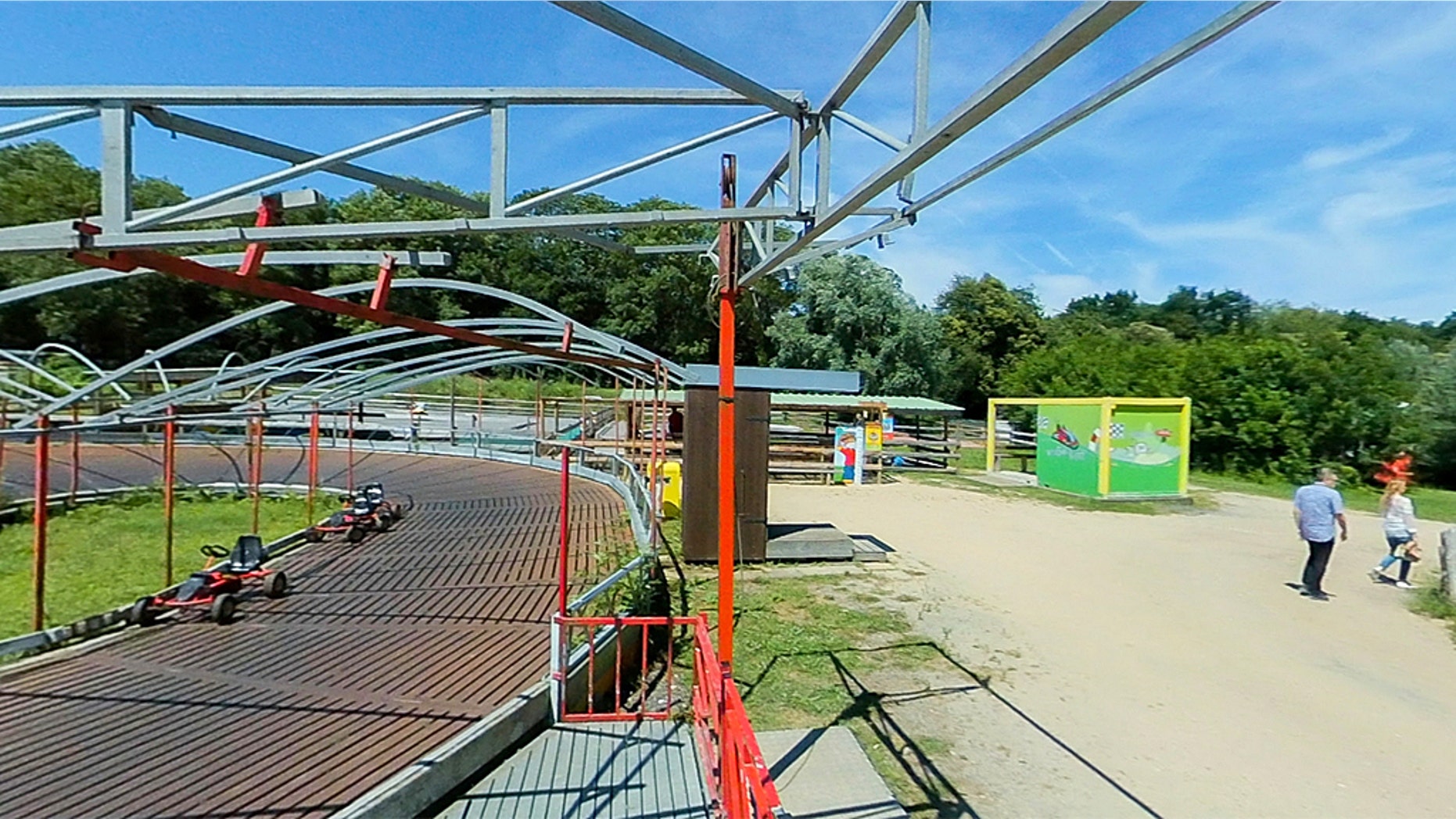 A theme park outside Paris is opening its attractions -- including trampolines and a mini golf course – to nudists this weekend as France promotes itself as a top destination for those looking to go "au naturel".
France draws around four million people annually for naturist tourism, according to AFP, and the upcoming event comes after the opening of a nudist zone in Paris' biggest park, the Bois de Vincennes. Nudists have also visited a museum, taken a yoga class, opened a restaurant and held a stand-up comedy night in recent months in and around the French capital.
"To celebrate the World Day of Naturism, see you on Sunday July 1st… to live an unforgettable day," the Parc Aventure Land said in a brochure advertising the day.
The brochure features photographs of clothed people ziplining from trees and frolicking in a fountain area. But this Sunday, where the temperatures are expected to hit 92 degrees in Magny-en-Vexin, the same activities will be done by those in the nude.
However, "some attractions require the wearing of shorts or undergarments for safety," the brochure says.
Cedric Amato, who leads a Paris naturism group, told AFP that "we used to think it [was] better not to show ourselves too much," but policies enacted by Anne Hidalgo, the socialist mayor of Paris, prove that times are changing.
"Not only did it fulfil the needs of our members to practice naturism in the city, it got the message out," Amato said after a reported 30,000 people applied to get a chance to visit Paris' Palais de Tokyo art museum, sans clothing.
He estimates that there are around 88,000 nudists in the region.
"We no longer have to do this secretly or be clandestine anymore and it allows us to show that there is nothing untoward happening," a 70-year-old man who identified himself as Johnny told AFP while enjoying the Vincennes nudist zone.