French rallies mark 1,000 days for four Niger hostages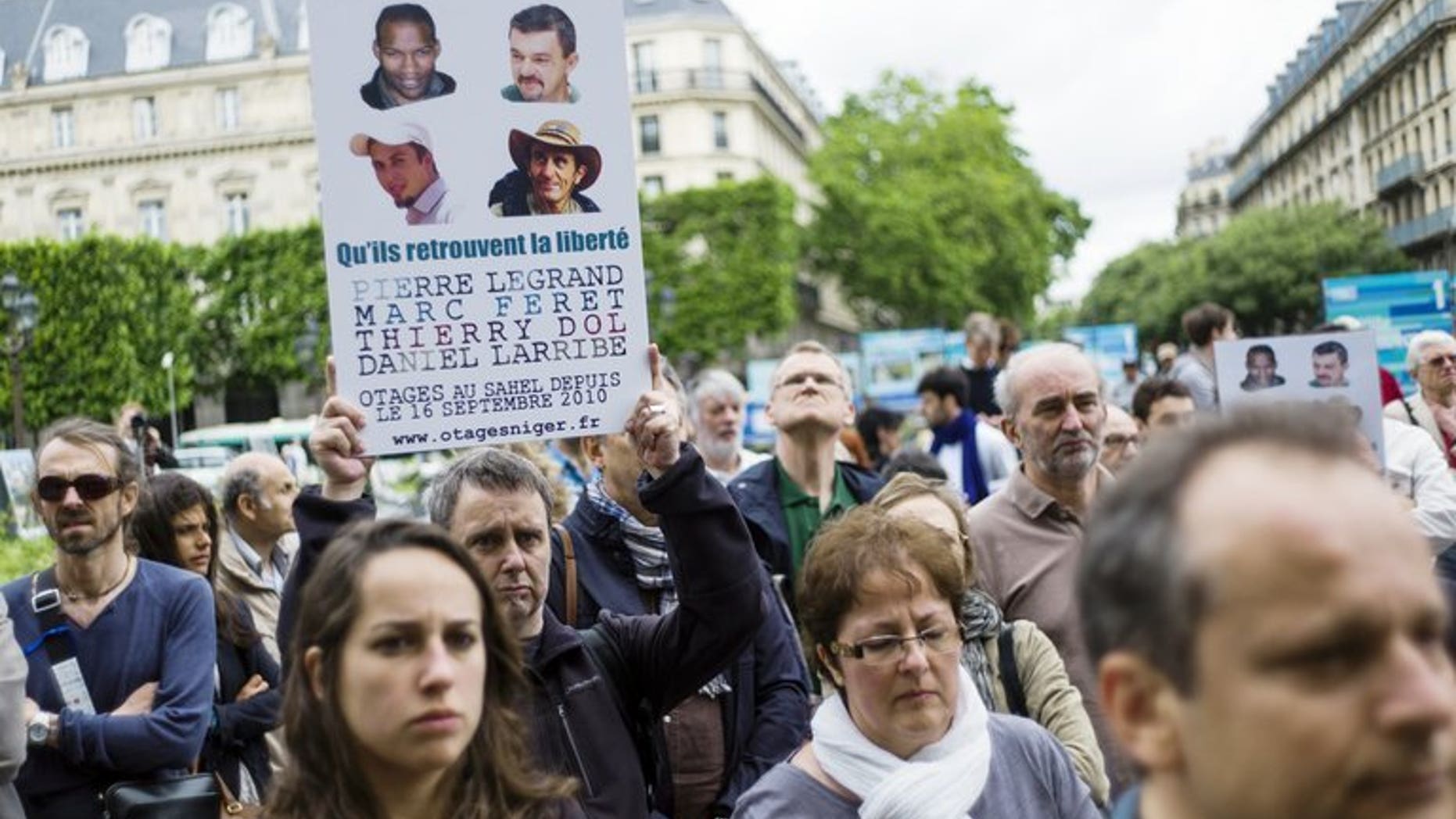 PARIS (AFP) – Over a thousand people demonstrated in several towns and cities in France on Saturday in a show of support for four hostages who have been held by Al-Qaeda's north African branch for 1,000 days.
Thierry Dol, Daniel Larribe, Pierre Legrand and Marc Feret -- mostly working for French public nuclear giant Areva and its subcontractor Satom -- were kidnapped in Niger by militants belonging to Al-Qaeda in the Islamic Maghreb (AQIM) on September 16 in 2010.
Saturday's demonstrations gathered supporters and family members in Paris, Saint-Cere, Nimes, Nantes and Orleans.
"One thousand days is unbearable, but hope remains to find them alive," Larribe's nephew Aurelien Pigeat said, adding that the amount of time his uncle has been held hostage underscores "the wrongness of (applying) a silence strategy".
In April, President Francois Hollande announced France will not buckle under pressure to pay out ransoms for hostages, saying that by applying discreet measures in such situations, France can handle them more efficiently.