French politicians decry violence at Nuit Debout protest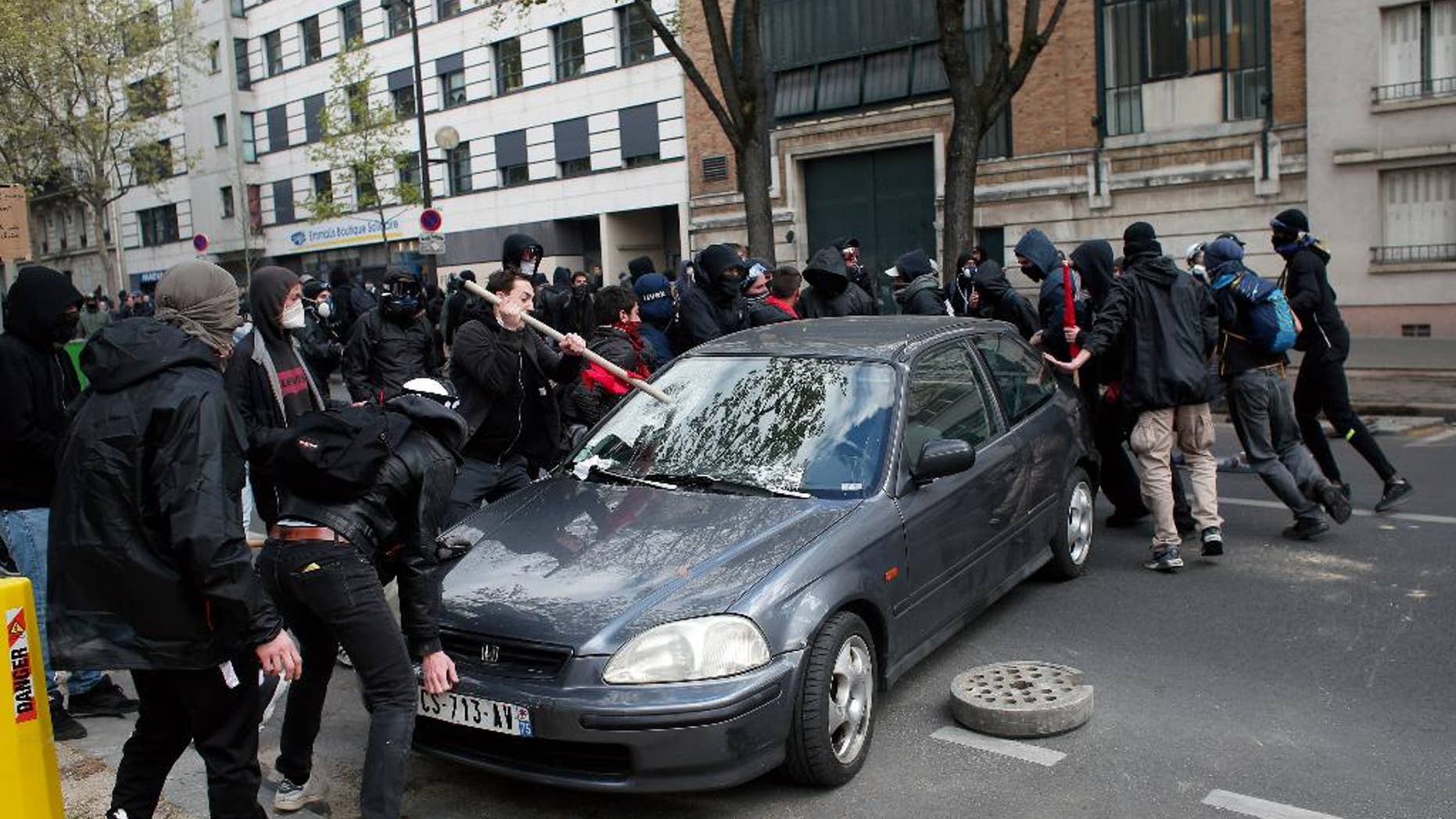 PARIS – French politicians have decried the violence which erupted at the margins of anti-labor reform protests in Paris and other French cities.
At least 150 people have been detained nationwide following protests against reforms, including 24 detained overnight after officers evicted demonstrators from "Nuit Debout" ("Night Rising") from their encampment in Paris' Place de la Republique.
French protests are routinely marred by clashes as masked rioters — dubbed "casseurs" — smash shops and street furniture or pelt riot police with projectiles. But Thursday night's clashes were particularly violent. Paris police said in a statement they were challenged by about 100 "particularly virulent" demonstrators while trying to clear Place de la Republique early Thursday.
Paris Mayor Anne Hidalgo said that while she supported the right to protest, "violence is unacceptable."