French police arrest leader of militant group ETA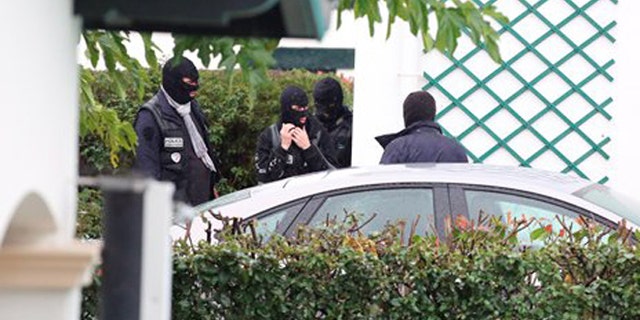 MADRID (AP) – French police arrested the leader of the debilitated Basque militant group ETA, Spain's Interior Ministry said Saturday.
Spanish authorities identified Mikel Irastorza as "currently the maximum leader" of ETA. In a statement, they said Irastorza and two more people were arrested Saturday morning by French police, working in tandem with Spanish agents, in the French town of Ascain near the Spanish border.
Spanish police said Irastorza, who had been in hiding since 2008, became ETA's leading member a year ago.
A Spanish man and a French woman were arrested on suspicion that they had given shelter to Irastorza in a house they owned.
In 2011 ETA announced it was renouncing violence in its campaign for independence for the Basque regions of northern Spain and southwest France. It has yet to disarm or disband.
Spain's Interior Ministry said Irastorza's capture "represents a big blow to ETA's infrastructure because it means the loss of its leadership ... and the removal of its head of management of its arsenal of weapons and explosives."
ETA, founded in 1959 during the Spanish dictatorship of Gen. Francisco Franco, is blamed for over 800 deaths since its first killing in 1968. Its last deadly attack in Spain was a July 2009 car bomb that killed two policemen on the Mediterranean island of Mallorca. In France, ETA members shot and killed a French police officer near Paris in March 2010.
Police say their investigations are continuing.
Like us on Facebook
Follow us on Twitter & Instagram