French justice minister meets unions over prison blockades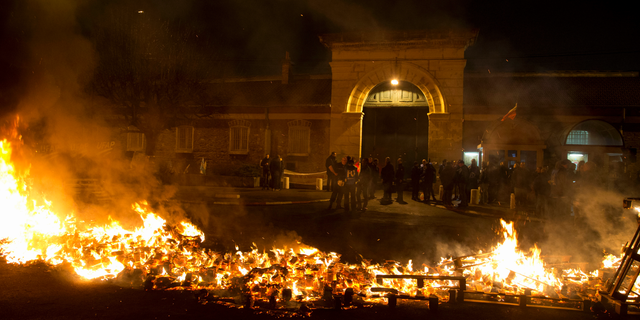 PARIS – France's justice minister is meeting with union leaders in an effort to end a nationwide prison blockade launched by guards seeking improved working conditions.
After two failed rounds of negotiations, Nicole Belloubet was meeting union representatives at the Justice Ministry's headquarters Thursday with new proposals on the table.
As the movement entered its 11th day, Jean-Francois Forget, the head of the UFAP-UNSA union, said before speaking with Belloubet that he was optimistic progress had been made overnight, notably on the issue of radicalized inmates.
The current movement, growing increasingly tough, is the largest in years, with the majority of France's 188 prisons affected to various degrees. A spokesman for the penitentiary administration told The Associated Press that guards were protesting at 116 prisons Thursday.