French FM: Paris will help Lebanon end political stalemate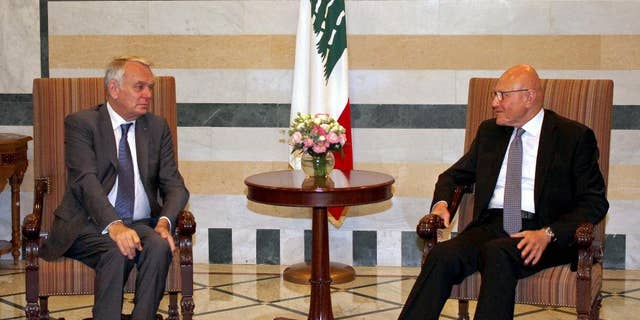 NEWYou can now listen to Fox News articles!
BEIRUT – France's foreign minister says his country will do everything in its power to help Lebanon emerge from its political stalemate.
Jean-Marc Ayrault, who is on a two-day visit to Beirut, told reporters on Tuesday that resolving Lebanon's two-year-old crisis is a must to help the country deal with the enormous security and economic challenges it faces.
Lebanon has been without a president since May 2014 because of deep divisions between its politicians, and both the Cabinet and the parliament have been paralyzed.
The country has also suffered bouts of violence in the past few years, a spillover from neighboring Syria's civil war. Lebanon, a tiny country with a population of around 4.5 million, is also hosting more than a million Syrian refugees.