French far right party punishes Jean-Marie Le Pen's allies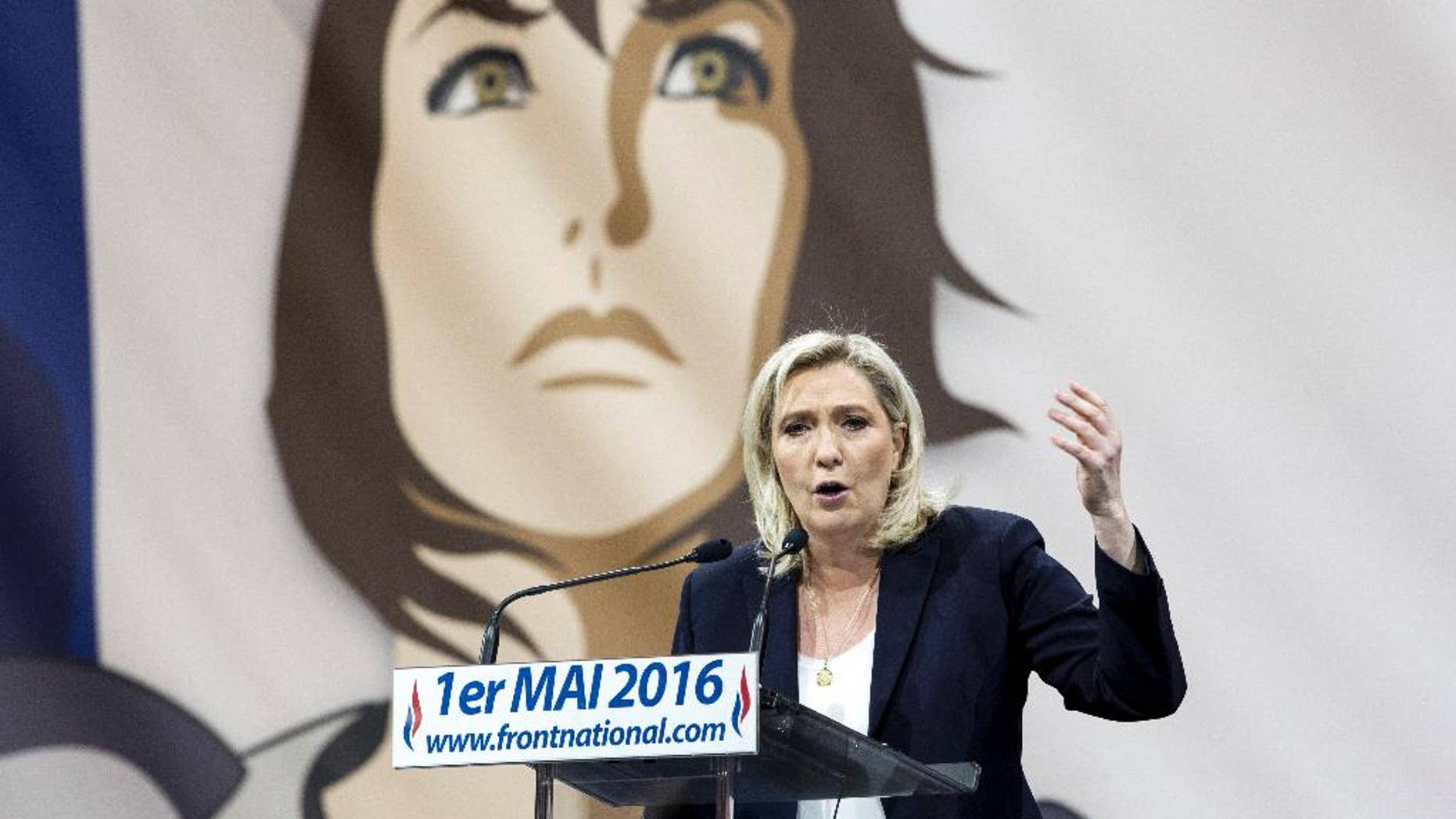 PARIS – Marine Le Pen's far right National Front has punished two leading party figures for attending a Paris rally led by her father.
The party announced Monday that Bruno Gollnisch and Marie-Christine Arnautu were removed from the anti-immigration party's decision-making political bureau because of their "unacceptable" participation in an event led by people "violently hostile" to the National Front.
Marine Le Pen expelled her father, party founder Jean-Marie Le Pen, from the National Front last year for comments diminishing Nazi gas chambers.
The Le Pens held dueling May Day rallies on Sunday, both railing against foreigners in France. Jean-Marie Le Pen warned that his daughter wouldn't achieve her dream of the presidency if she doesn't re-unite the party.