French ex-president Sarkozy investigated over campaign spending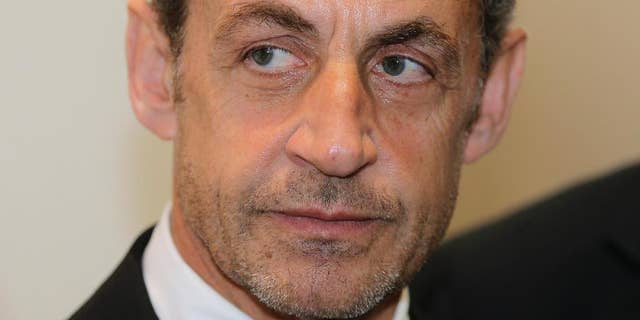 NEWYou can now listen to Fox News articles!
French magistrates handed former President Nicolas Sarkozy preliminary charges Tuesday for suspected illegal overspending on his failed 2012 re-election campaign, his latest legal trouble ahead of an expected new presidential bid next year.
France had a ceiling on presidential campaign funding in 2012 of 22.5 million euros ($25 million). The conservative Sarkozy, who was president from 2007-2012 and lost that year's election to Socialist Francois Hollande, is accused of spending 17 million euros ($19 million) over that limit.
Now France's main opposition leader, Sarkozy was questioned Tuesday by judges investigating the invoice system his party and a company named Bygmalion allegedly used to conceal unauthorized overspending. His party was then called UMP but has since renamed itself the Republicans.
The Paris prosecutor's office said he was handed preliminary charges Tuesday of alleged illegal campaign finance, and could later face fraud charges. Preliminary charges mean magistrates have strong reason to believe a crime was committed but give them more time to investigate before deciding whether to send suspects to trial.
Several people close to Sarkozy, including his former top adviser, face preliminary charges in the case. The former president has already been fined 364,000 euros ($407,000) for overspending in the case.
It's one of several legal cases in which his name has surfaced. Sarkozy had already been given preliminary charges in another case, accused of corruption and influence-peddling based on information gleaned from phone taps. He has not been convicted of wrongdoing or gone to trial.