French driver reportedly heard yelling 'Allahu Akbar' slams pedestrians, injures 13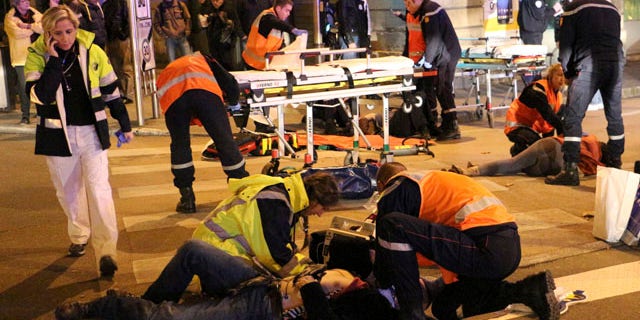 French authorities say that 13 people were injured Sunday when a driver deliberately slammed his car into crowds in several locations around the city of Dijon in eastern France, amid reports that the driver was heard shouting "God is great!" in Arabic.
Sky News reported that witnesses also heard the driver shouting that he was acting on behalf of "the children of Palestine" during the rampage, which lasted approximately 30 minutes. Two of the injuries were described as serious, though no further details were immediately available.
The Interior Ministry told the Associated Press that the driver in Sunday's car attack, a 40-year-old driving a Renault Clio, was known to police for minor offenses in the 1990s. Eric Delzant, a local police official, told Europe 1 radio the driver, who was detained, suffered from psychological problems.
French officials Monday cautioned against jumping to conclusions about the attacker or his motives. Interior Minister Bernard Cazeneuve said that the investigation in Dijon was just beginning.
The government has stepped up security measures for police and other authorities.
The Sunday night rampage came a day after a knife attack on police in the town of Joue-les-Tours in central France that counter-terrorist police are investigating. In that incident, two police officers were seriously injured and the 20-year-old attacker was killed, according to the ministry. Anti-terrorism police are involved in the investigation, and Sky reported that police suspect the attack was motivated by radical Islam. Cazeneuve described the station attack as "very unstable" in an interview with television station TF1.
It was not immediately clear whether the two weekend incidents were connected.
The Islamic State group and other terrorist organizations have repeatedly called for attacks against France, notably because of the French military's participation in U.S.-led airstrikes in Iraq. Some extremists have specifically suggested that anyone angry at the French government could use weapons easily at hand — such as cars or knives — to stage "lone wolf" attacks.
In an indication of how seriously the government is taking the incident, Cazeneuve was to head to Dijon on Monday.
The Associated Press contributed to this report.