French court reinstates Jean-Marie Le Pen as member of far right party he founded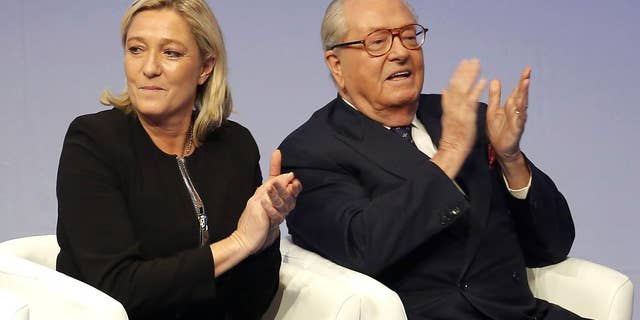 NEWYou can now listen to Fox News articles!
PARIS – A French court has reinstated Jean-Marie Le Pen as a member of the far right National Front party he founded decades ago, sending a biting blow to his daughter and party president Marine Le Pen, who had suspended him after a series of controversial and anti-Semitic statements.
The family drama reflects the political evolution of the party, as Marine Le Pen eyes the French presidency and cultivates a less extreme image than her father.
She had tried to sideline her father, honorary party president for life, by suspending his membership.
Jean-Marie Le Pen protested, and a court in the Paris suburb of Nanterre ruled in his favor Thursday.
Marine Le Pen said the ruling would "have no influence" on plans to allow party members to vote on her father's role.