French cardinal questioned in priest sex abuse cases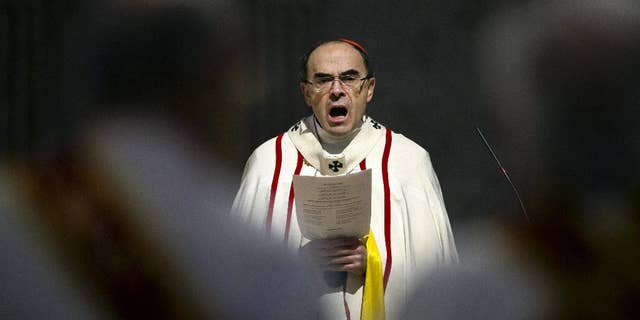 NEWYou can now listen to Fox News articles!
PARIS – Police are questioning a prominent French cardinal about alleged failure to report pedophile priests under his watch.
Cardinal Philippe Barbarin has been under pressure for months since he was targeted in France's highest-profile cases to date of sexual abuse of children by priests.
Barbarin, one of the highest-ranking figures in the French Catholic Church, is accused of failing to report two cases of pedophile priests to judicial authorities. He has denied covering up abuse, but acknowledged some mistakes in handling and appointing some priests.
Barbarin's lawyer Andre Soulier said the cardinal is being questioned Wednesday in Lyon as part of normal proceedings in the case.
Pope Francis recently expressed support for Barbarin, saying in an interview last month with French Catholic daily La Croix that Barbarin took "the necessary measures."