French aircraft carrier rejoins US-led fight against IS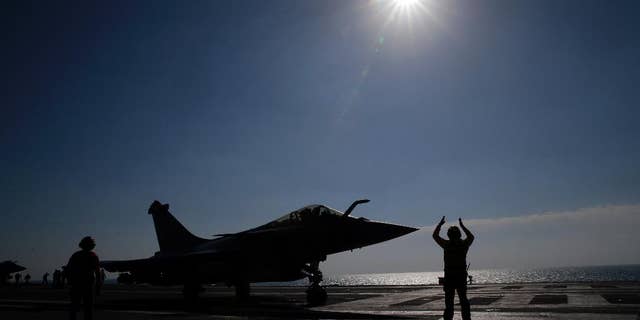 PARIS – French warplanes are flying over Iraq after France's Charles de Gaulle aircraft carrier rejoined the U.S.-led fight against Islamic State extremists and the coalition prepares to try to take back the city of Mosul.
A French defense official said Friday's mission "in no way" constitutes the beginning of the battle for Mosul. The official, speaking anonymously in line with defense policy, would not provide details of Friday's operation for the security of the pilots.
French planes have flown 32 missions over the past week, destroying four targets, according to a French military statement. The Charles de Gaulle has been used in the operation before, and returned to the zone this week after undergoing maintenance in France.
France is building up its presence in the area as the coalition prepares an offensive in Mosul.