Frantic search for 7-month-old baby in Connecticut whose dad jumped off bridge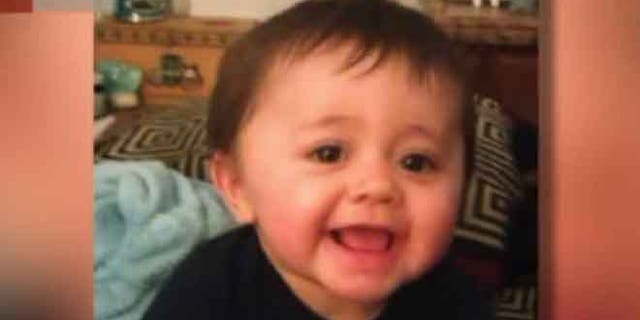 NEWYou can now listen to Fox News articles!
Divers are searching the Connecticut River in Middletown for a 7-month-old baby boy who was with his father late Sunday night when the dad made a call saying he would commit suicide.
The man jumped off a bridge but was rescued minutes later and airlifted to Hartford Hospital, where he is listed in serious condition and not able to speak.
Authorities are hopeful he gave the baby to the care of somebody before jumping.
"We are contacting known associates of the suicidal male to see if the child was left in the care of someone else," Middletown Police Capt. Sean Moriarty told NBC's affiliate.
Around 11:45 p.m. Sunday night, Tony Moreno, 22, made a call saying he was going to kill himself. The Middletown Press reports it's unclear who he called, but that person then called police to say Moreno was going to jump. During the call, police could hear a baby crying in the background, the Press added.
When officers arrived on the scene they saw him jump but did not see a baby with him.
Police say the baby, Aaden Moreno, is 28 inches tall and weighs about 23 lbs. He was last seen weather a white shirt with black stripes with a picture of Mickey Mouse on it and black pants.
Family has been notified and detectives are interviewing them.
Middletown Mayor Daniel Drew said he was out at the scene around midnight
"I ultimately pray we find the baby safe," he said in a phone interview with The Middletown Press Monday. "Meanwhile, police and fire are searching everywhere."