Francis to meet Auschwitz survivors during visit to Poland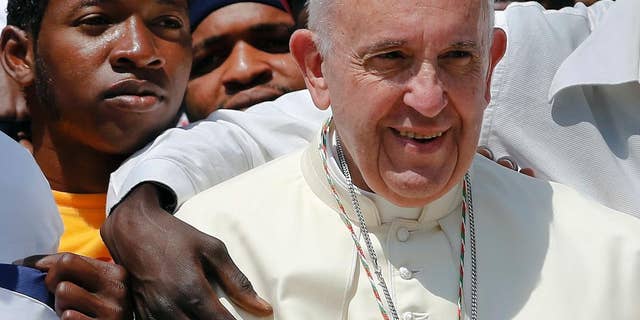 NEWYou can now listen to Fox News articles!
WARSAW, Poland – Officials say Pope Francis will meet hospitalized children and survivors of the Nazi death camp of Auschwitz he visits Poland next month — and is planning an out-of-schedule surprise.
Francis will be in Poland July 27-31 for the World Youth Day meeting with hundreds of thousands of young people in southern Poland.
Francis' schedule released Thursday includes a visit to the Auschwitz memorial on July 29, where he will meet with a few survivors and then speak at the memorial to the victims. Francis will hold a private prayer at the death cell of a Catholic friar who offered to die for another inmate. Later that day he will visit a children's hospital in Krakow.
Papal Nuncio Archbishop Celestino Migliore also says Francis is planning a surprise.