France's Marine Le Pen to face trial for comparing Muslim street prayer to occupation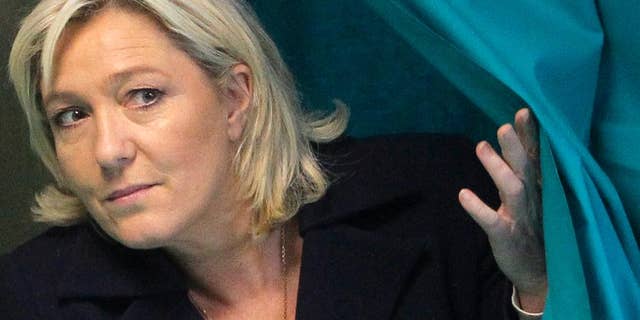 PARIS – A top official in the French far-right National Front party says its leader, Marine Le Pen, will stand trial over comments she made in 2010 comparing Muslim street prayers to an occupation of French territory.
Wallerand de Saint Just, Le Pen's former lawyer and a ranking member of the party, confirmed the judicial decision on Tuesday to send Le Pen to trial on charges of inciting racial hatred. The party is known for its anti-immigration, anti-Islam views.
Saint Just said it was a question of freedom of speech.
"Political leaders must be able to speak without being afraid of being taken before a judge," he said. In July 2013, Le Pen was stripped of her European Parliament immunity over the comments.