France's Macron wins prestigious German European unity prize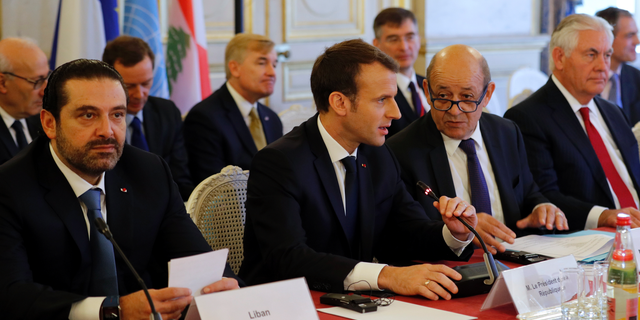 BERLIN – French President Emmanuel Macron has been awarded a prestigious German prize for contributions to European unity in recognition of his "vision of a new Europe."
The International Charlemagne Prize is awarded annually by the city of Aachen, near the Belgian and Dutch borders. Previous winners include former U.S. President Bill Clinton and Popes Francis and John Paul II.
Friday's citation pointed to Macron's "vision of a new Europe and of the re-establishment of the European project, of a new European sovereignty and a close, restructured cooperation between peoples and nations." It said Macron's election in May "proved once again that Europe is indeed capable of generating enthusiasm."
The prize ceremony is held in May in Aachen, from where the Holy Roman emperor Charlemagne once ruled a swath of western Europe.