France's airstrike targets an oil center in Syria controlled by the IS group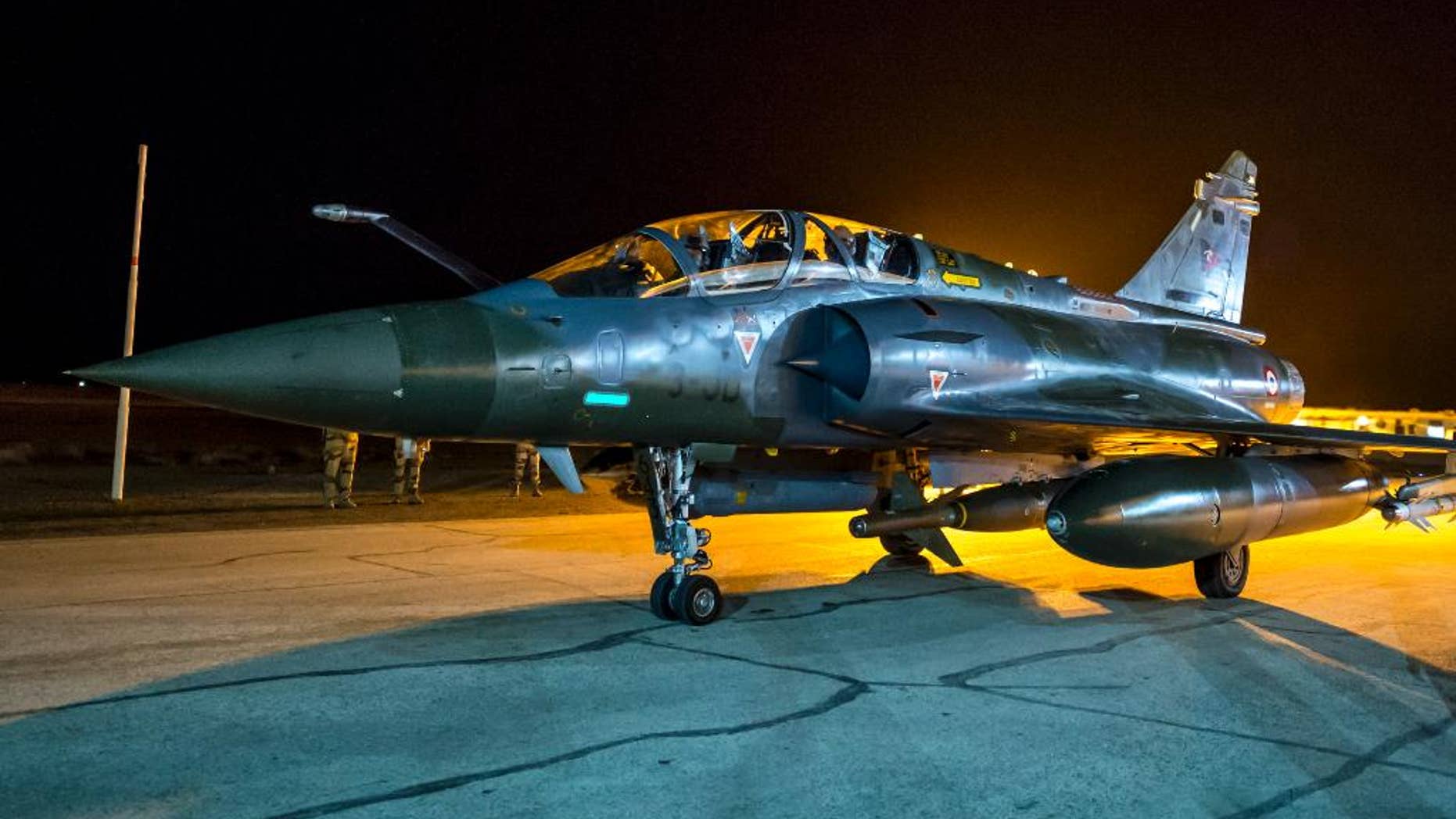 PARIS – France's defense ministry says a French airstrike has targeted an oil distribution center in Syria controlled by the Islamic State's militants as part of a strategy to cut the group's funding resources.
The two-hour operation conducted Sunday near Deir ez-Zor, in the East of Syria, involved two fighter jets based in Jordan. It was conducted in coordination with France's allies in the region, the ministry said Monday in a statement.
France joined the U.S.-led coalition against the Islamic State group in Iraq last year and expanded its campaign to Syria in September.
The country's aircraft carrier is to be deployed soon in the Persian Gulf to assist the fight against the IS group in Iraq and Syria, French President Francois Hollande announced last week.