France seeks ways to boost anti-jihadi force in Africa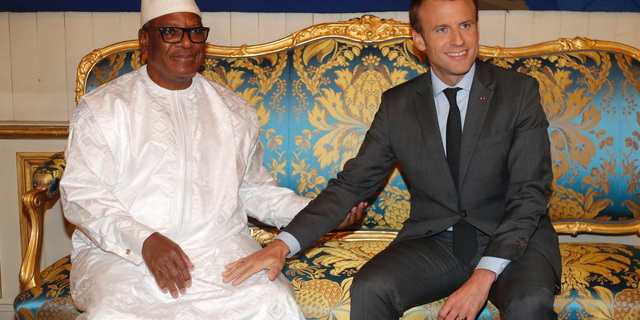 NEWYou can now listen to Fox News articles!
PARIS – Presidents, princes and diplomats are coming to Paris on Wednesday to breathe life into a young African military force that aims to counter the growing jihadi threat in the Sahel region.
Nearly five years after France intervened to rout Islamist extremists in northern Mali, then controlled by an al-Qaida affiliate, the threat has spread to neighboring countries in the volatile region. It has also spawned new jihadi groups, including one that claims affiliation with the Islamic State group, recently defeated in Iraq and nearly pummeled in Syria.
The five-nation force, known as G5 Sahel, was launched in Bamako, Mali on July 2 with French President Emmanuel Macron present. It aims to tackle the jihadi menace, organized crime and human trafficking.