France says Syrian government likely using chlorine gas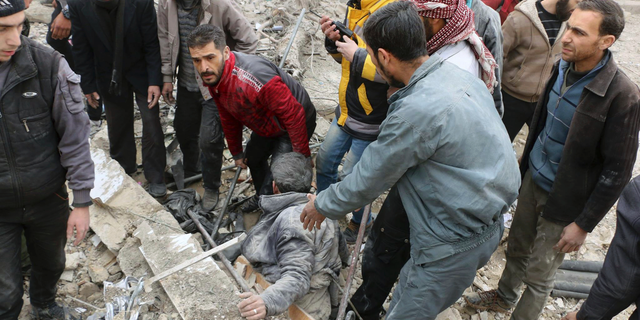 PARIS – France says the Syrian government is likely using chlorine gas in its latest attacks on rebel-held areas.
Foreign Minister Jean-Yves Le Drian told BFM TV on Wednesday that "all indications show us today that the Syrian regime is using chlorine gas at the moment."
The government and its ally Russia have been pounding a besieged rebel-held area outside Damascus for the last two days with airstrikes, killing dozens of people.
A U.N.-mandated investigator said Tuesday his team was probing reports that bombs allegedly containing weaponized chlorine have been used on two recent occasions in Syria.
"An investigation has been opened on that matter by the United Nations," Le Drian said. "The threat of using chemical weapons remains, this is a very serious situation."