France says refund to Russia for cancelling sale of Mistral warships is below $1.1 billion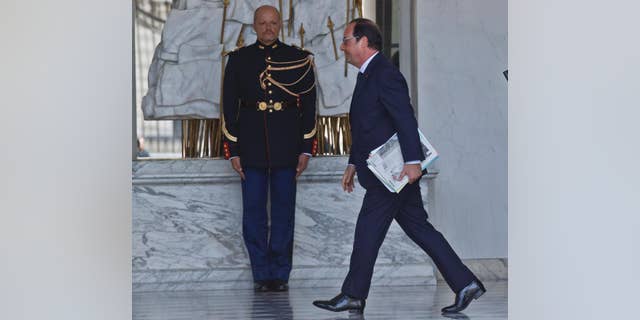 PARIS – France says the cost of the cancellation of the sale of two Mistral-class warships to Russia is below 1 billion euros ($1.1 billion).
French government spokesman Stephane le Foll said Wednesday that the amount includes refunding all the advances paid by Russia. He said he wouldn't give the exact figure because parliament needs to be formally informed first.
This amount doesn't include the expensive costs of the upkeep of the warships in the French city of Saint Nazaire.
The delivery of the first warship to Russia was suspended last year because of the Ukrainian crisis. The 1.2 billion euro ($1.3 billion) deal was supposed to be the biggest arms sale ever by a NATO country to Russia.
France is now trying to find new buyers for the warships.