France raises deficit forecasts for 2014 and 2015, barely meeting EU target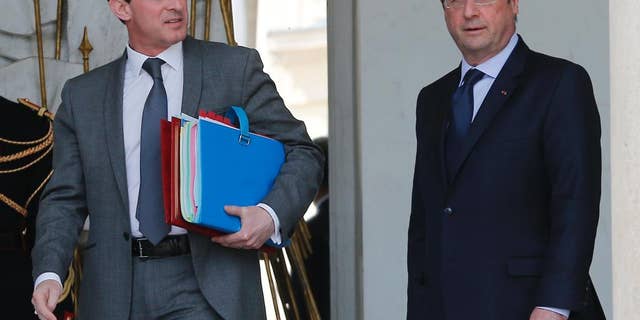 PARIS – The French government has raised its public deficit forecasts amid slow growth, but is still pledging to meet the European Union deficit target of 3 percent next year.
A plan aimed at reducing France's debt over the next three years was presented Wednesday during a Cabinet meeting. It raises the 2014 public deficit forecast from 3.6 percent of France's annual gross domestic product to 3.8 percent, and the 2015 forecast from 2.8 percent to 3 percent.
France's Socialist government has already outlined a 50 billion euros ($29 billion) effort in state spending cuts by 2017.
The plan also confirmed growth forecasts of 1 percent in 2014 and 1.7 percent in 2015.