France opens investigation into alleged crimes against humanity by Syria's Assad regime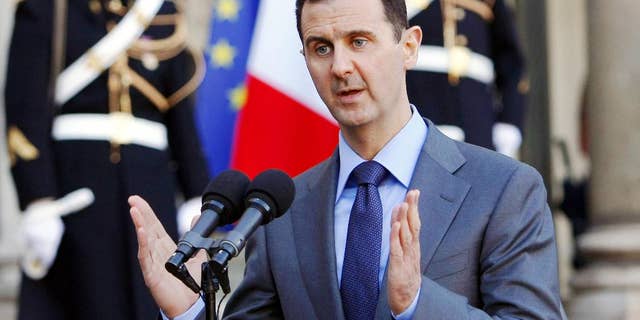 PARIS – Paris prosecutors have opened a preliminary investigation into French government accusations that Syrian President Bashar Assad's government has committed crimes against humanity.
The prosecutor's office said Wednesday the investigation is based on photos taken by a former Syrian officer who fled in 2013 and focuses on atrocities allegedly committed between 2011 and 2013.
It comes as Russia, a key Assad ally, is trying to rally an international action against Islamic State extremists in Syria, and some western voices are softening their positions against Assad because of mounting violence by the extremists. France remains staunchly opposed to Assad.
The probe, opened this month, is in its earliest stages, prosecutor's office spokeswoman Agnes Thibault-Lecuivre said. It is unclear who might eventually be charged and whether French investigators would travel to war-torn Syria.