Fourth Victim Dies in PR Blowtorch Attack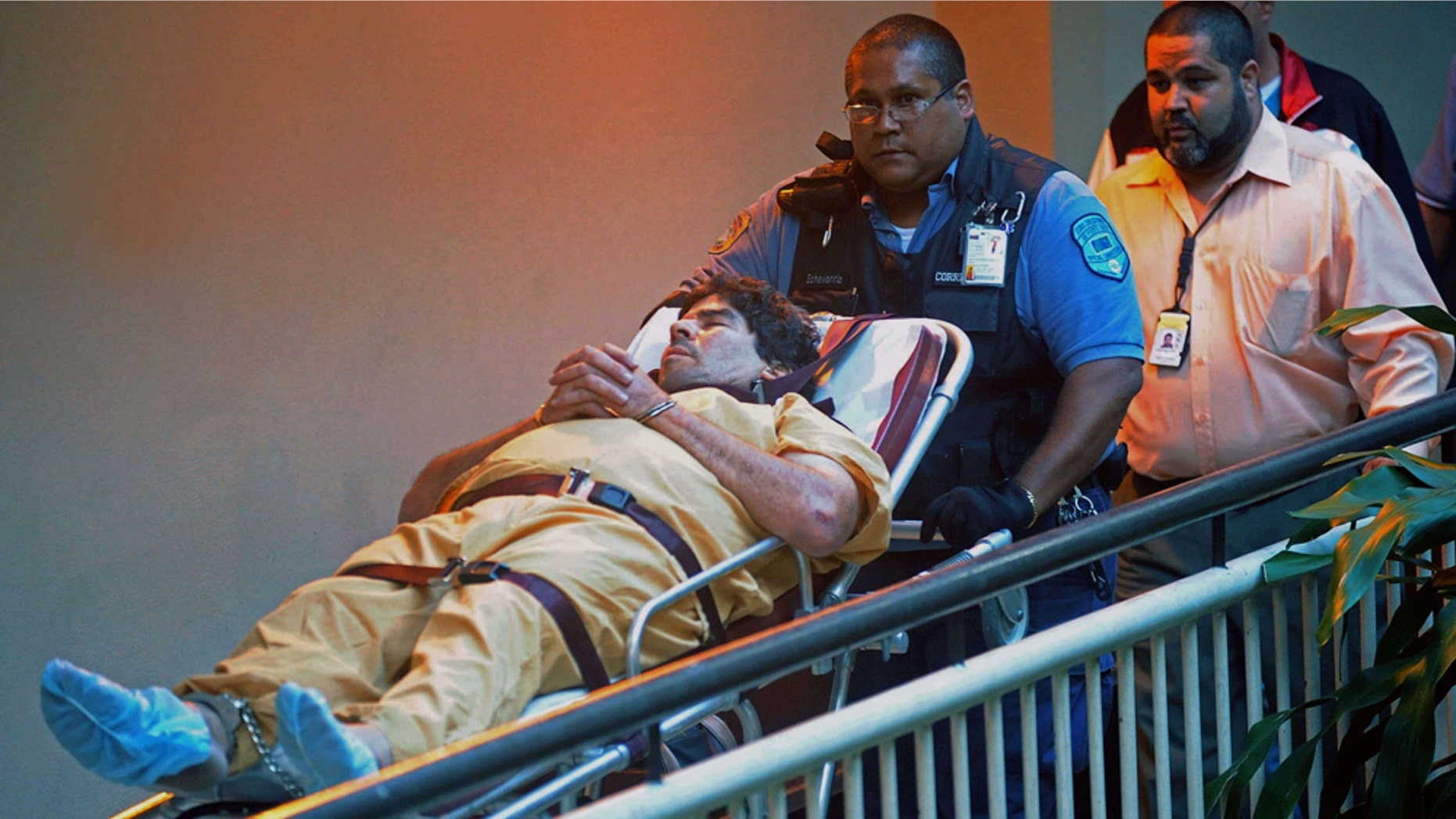 A fourth victim of the New Year's Day heinous blowtorch attack in Puerto Rico – in which a man allegedly lit a blowtorch and scorched up to 14 members of his own family – has died.
Jesus Sánchez, 25, died in the Río Piedras Medical Center Wednesday morning. The Seattle man was engaged to another victim of the attack, Kate Donahoe, a friend of the family told the Associated Press. Donahue is expected to be transferred to the University of Miami burn victims unit.
The newly engaged couple traveled to Puerto Rico so that Donahue could meet the Sánchez family.
"This is a very difficult situation," the friend, Julie Stein, said. "There is a lot of love surrounding the victims families, and we can't sufficiently express how good the [Sánchez] family has been."
Donahue has more than 80 percent of her body burned, the hospital spokeswoman, Wilmelis Márquez, said.
"The family wanted to see her but she was in a medically induced coma and have not been able to talk to her," a Donahue family friend, Austin Martin, said.
Friends of the couple have started an account on Facebook to receive donations for Donahue's transportation back to the United States for medical treatment.
Her mother said the couple was very much in love.
"Their last words to each other before they were hospitalized were, 'We are made for each other,'" she said.
Donahue works as a nurse for Group Health, according to her Facebook page. Sánchez was a Boeing engineer, according to the Seattle Times.
The mother of the accused man, Justino Sánchez Díaz, died Tuesday of her burns in the same Medical center, Márquez confirmed.
According to El Nuevo Día, a Spanish-language newspaper in Puerto Rico, Josefina Díaz, 86, was in critical condition after she sustained burns to 40 to 50 percent of her body.
Her son, Sánchez Díaz, now faces murder charges by the Puerto Rico Justice Department for his mother's death. He is also accused of killing his 17-year-old niece, Pamela Sánchez Vázquez, and his 32-year-old cousin, Samuel Molina.
El Nuevo Día reported that two of the victims are suffering from burns to 60 to 80 percent of their bodies.
On Saturday, Sánchez Díaz sprinkled gasoline on the walls around a room at his two-story parent's home in the northern town of Florida, where he lived with relatives, Lt. Reinaldo Jiménez said.
He then poured gasoline on his parents, prepared combustible materials underneath the dinner table and other pieces of furniture and set everything on fire with a blowtorch as about a dozen family members gathered for dinner on New Year's Day.
"He planned the dinner so that everyone was present," said Jiménez.
The motive for the alleged attack is unknown; it is unclear whether Sánchez Díaz has a lawyer.
As soon as people sat down for dinner, Sánchez left his room armed with a 12-kilo propane tank and soaked his family members with Kerosene, Jiménez, citing official police statements, said.
Then Sánchez Díaz set them on fire using a stick with a towel at the end of it, Jiménez said.
Heidi Robles, who identified one of her nieces' bodies, told Primera Hora, a Puerto Rican daily newspaper, that various family members ran out of the house screaming for help as neighbors grabbed hoses to stop the fires.
"He is going to pay for this," Robles said.
Police and firefighters found Sánchez Díaz in a bathroom, where he had filled the tub and sink with water, Jiménez stated.
Since the attack, Sánchez Díaz has neglected to eat or talk about the motives behind setting his family on fire.
The Associated Press contributed to this article.
Follow us on twitter.com/foxnewslatino
Like us at facebook.com/foxnewslatino