Founder of MS-13 in Massachusetts gets 3 years in prison for entering U.S. illegally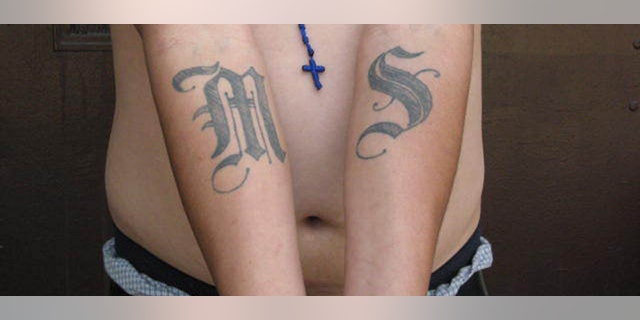 NEWYou can now listen to Fox News articles!
The man who helped bring one of Central America's most notorious street gangs to Massachusetts has been sentenced to three years in prison for illegally reentering the United States after being deported.
Carlos Geovanni Martínez-Aguilar, known as "Buffalo," pleaded guilty back in April to unlawful re-entry and will now spend three years behind bars with two years of supervised release – a fairly light sentence for a known gang member who has been convicted previously for robbery and deported multiple times.
Martínez-Aguilar, 38, was born in El Salvador in 1977 and illegally entered the U.S. in 1995. He flew under the radar until 2002 when he was convicted of unarmed robbery and deported the following July to El Salvador.
According to the U.S. Attorney's Office in Massachusetts, Martínez-Aguilar was the founder of the MS-13 street gang in the Bay State.
In 2005, federal authorities learned that Martínez-Aguilar had reentered the country and agents determined that the gang member had been arrested using a false name in Lawrence, Massachusetts for assault with a dangerous weapon, making threats, giving a false name to police and armed robbery.
Martínez-Aguilar, however, was able to post bail and he went on the lam. A warrant was issued for his arrest and a segment on "America's Most Wanted" about "Buffalo" even aired.
Martinez-Aguilar was eventually arrested in the Dallas, Texas area last September.
During the sentencing, U.S. District Court Judge Nathaniel M. Gorton called MS-13 a dangerous and violent gang and cited the need to protect the public as a basis for incarcerating Martínez-Aguilar.
MS-13, or Mara Salvatrucha, was founded more than two decades ago in southern California by immigrants fleeing El Salvador's bloody civil war. Its founders took lessons learned from the brutal conflict to the streets of Los Angeles, as they built a reputation as one of the most ruthless and sophisticated street gangs in the country. The gangs spread throughout Central America after many of its members were deported from the U.S.
With as many as 10,000 members in 46 states, the gang has expanded beyond its initial and local roots and members have been convicted of crimes ranging from kidnapping and murder to drug smuggling and human trafficking, Immigration and Customs Enforcement Special Agent Jason Shatarsky told the Associated Press.
In 2012 the Obama administration labeled MS-13 an international criminal organization subject to U.S. government sanctions, the first time this designation has been given to such a group.
This move made it easier for ICE and other federal investigators to target and seize millions of dollars in profits from drug smuggling, human trafficking and other crimes, the official said, adding that those profits are routinely funneled back to the group's bosses in Central America.
By declaring the group a transnational criminal organization, the government also made it more difficult for gang members to use banks and wire transfer services to move profits from the group's crimes.