Founder of euroskeptic Alternative to Germany quits party after losing leadership to rival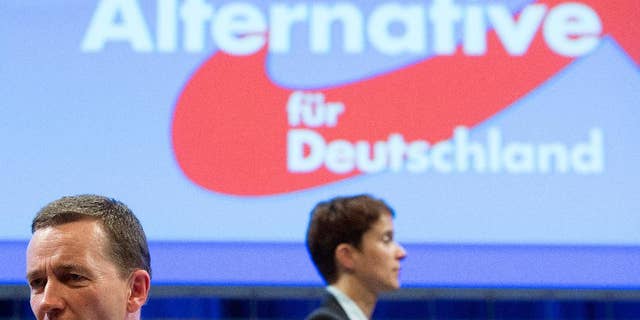 BERLIN – A founder of Germany's upstart Alternative for Germany says he is leaving the party after losing the leadership to a bitter rival who places greater emphasis on an anti-immigration stance than on opposition to the euro currency.
Under economics professor Bernd Lucke, the party narrowly missed the 5 percent threshold needed to enter the national Parliament in 2013. It has since entered the European Parliament and won seats in regional legislatures, but became increasingly mired in infighting.
Lucke, who lost the leadership to rival Frauke Petry last weekend, said in a statement Wednesday that "the party has fallen irretrievably into the wrong hands." He said he hasn't yet decided whether to found a new party, news agency dpa reported.
He complained of ever-stronger anti-Islamic and anti-foreigner views in the party.