Former Ukrainian justice minister detained in probe into 2014 shootings at Kiev's Maidan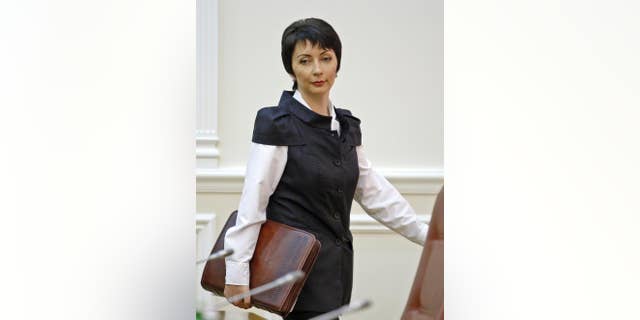 MOSCOW – Ukraine's Security Service says former Justice Minister Olena Lukash has been detained in connection with a probe into deadly shootings during opposition protests in 2014.
More than a hundred people were killed on and around Kiev's central Independence Square (also called the Maidan) on Feb. 18-20, 2014, in sniper fire coming from nearby rooftops and windows. The ongoing Ukrainian investigation has not identified who could be behind the attacks.
The Ukrainian Security Service said Thursday that Lukash, the country's justice minister at the time, is in custody and a court will shortly rule on her possible arrest.
The deaths on the Maidan came at the end of months-long opposition protests that prompted President Viktor Yanukovych to flee the country days later.