Former oil tycoon Khodorkovsky applies for visa to Switzerland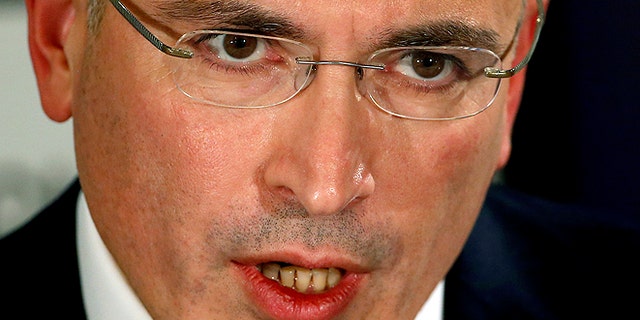 BERLIN – Former oil tycoon Mikhail Khodorkovsky has applied for a visa to Switzerland less than a week after being released from decade-long imprisonment in Russia.
A spokesman for the Swiss Foreign Ministry says Khodorkovsky submitted the request at the Swiss embassy in Berlin.
The 50-year-old, a long-time critic of Russia's President Vladimir Putin, flew to Germany on Friday within hours of being pardoned.
Swiss Foreign Ministry spokesman Stefan von Below told The Associated Press on Tuesday that the three-month visa request would likely be processed in the coming days.
He declined to provide further details citing privacy rules.