Former Mexican Governor Indicted In Texas On Corruption, Drug Trafficking Charges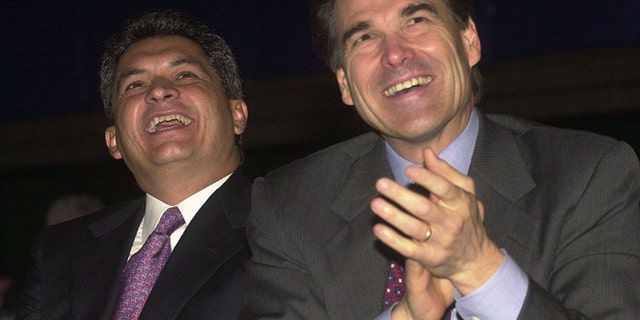 BROWNSVILLE, Texas (AP) – U.S. prosecutors in Texas announced Monday that they've charged the former governor of the Mexican state of Tamaulipas for allegedly accepting bribes from a drug cartel and taking part in drug trafficking.
An indictment unsealed Monday in South Texas against Tomás Yarrington Ruvalcaba charges him with money laundering and racketeering, among other things. Yarrington was governor of Tamaulipas, along the U.S. border, from 1999 to 2004 and served in Mexico's congress.
Yarrington's lawyer, Joel Androphy, said he and his client are surprised that the U.S. government "would stoop so low and charge a former governor with false accusations by whomever testified to support the indictment."
Prosecutors say Yarrington, 56, received millions of dollars in bribes after 1998 from the Gulf Cartel and in return allowed traffickers to bring large amounts of cocaine into the U.S. The payments started when he was a candidate for governor of Tamaulipas and continued after the end of his tenure in December 2004, according to the indictment.
The indictment also alleges that from 2007 to 2009, Yarrington became involved in drug trafficking.
Prosecutors claim that Yarrington also collected bribes from commercial operations and was involved in the acquisition of valuable assets in the U.S., such as bank accounts and residences. The indictment says that toward the end of his stint as governor, Yarrington acquired stolen public funds that were later used to buy a private jet.
A businessman who was indicted with the former governor, Fernando Cano Martínez, is accused of paying bribes to Yarrington in exchange for public works contracts. One way he did was allegedly by purchasing real estate for Yarrington using front names.
Neither Cano nor Yarrington are in custody, and both are being sought by authorities.
Asked if Yarrington, who was recently in the U.S., would come back to face charges, Androphy said the only reason Yarrington left was because of his visa status.
"He is not hiding and has never been hiding," said Androphy.
This indictment follows another against two former Mexican government officials on money laundering charges unsealed last week in Corpus Christi. They are accused of moving embezzled funds from Mexico into U.S. banks and then offshore.
Follow us on twitter.com/foxnewslatino
Like us at facebook.com/foxnewslatino