Former LAPD officer pleads guilty to trying to smuggle Mexican man across border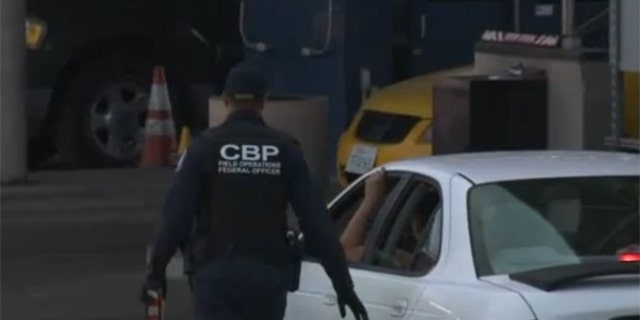 NEWYou can now listen to Fox News articles!
A former Los Angeles police officer faces ten years behind bars and a $250,000 fine after he pleaded guilty for attempting to smuggle a Mexican citizen into the United States in the spare tire compartment of his SUV.
Carlos Curiel Quezada Jr., 34, and his girlfriend Angelica Godinez, 31, were stopped at the Otay-Mesa Port of Entry in San Diego by Customs and Border Protection officers who noticed something awry when they scanned Quezada's 2014 Nissan Juke with an imaging device.
"They presented their U.S. passports and told a Customs and Border Protection Officer they had nothing to declare," Assistant U.S. Attorney Michael Lasater told Patch. "The officer decided to refer them aside for a more intensive inspection."
When they popped the trunk of the car, officials found 26-year old Antanasio Pérez Avalos hiding in the compartment where spare tire is stored.
Quezada, a 10-year veteran of the Los Angeles Police Department, was placed on paid administrative leave following his arrest, and the LAPD said it was conducting an internal investigation of the officer, who worked out of the department's Hollywood division.
The U.S. Attorney's Office also said that Godinez pleaded guilty to lying on an application for court-appointed counsel.
Both are scheduled to be sentenced on Aug. 26 in San Diego.