Former '68 student firebrand Cohn-Bendit gets citizenship in France _ 47 years after expulsion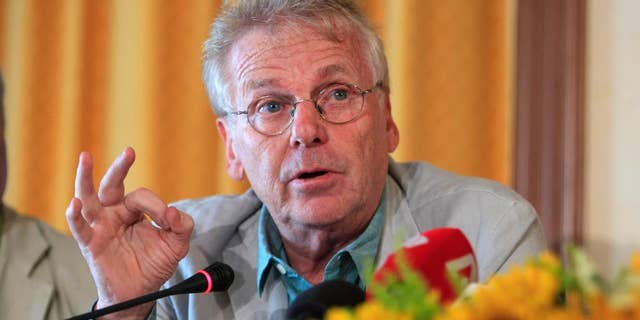 PARIS – German Green party politician Daniel Cohn-Bendit, once known as the youthful firebrand "Dany the Red," has been granted French citizenship — nearly a half-century after being expelled from France during the May 1968 student uprising.
Cohn-Bendit, in an email to friends obtained Saturday by The Associated Press, said Interior Minister Bernard Cazeneuve had called him a day earlier to pass on the news.
In April, shortly before his 70th birthday, Cohn-Bendit announced his intention to seek French citizenship. At the time, he told the German news agency dpa that dual nationality would suit "the reality of my life. I'm not just German and not just French."
Cohn-Bendit, now a European parliament member, was perhaps the best-known figure of France's 1968 student upheaval.