Foreign suspect indicted in identity theft tax case at Pittsburgh hospital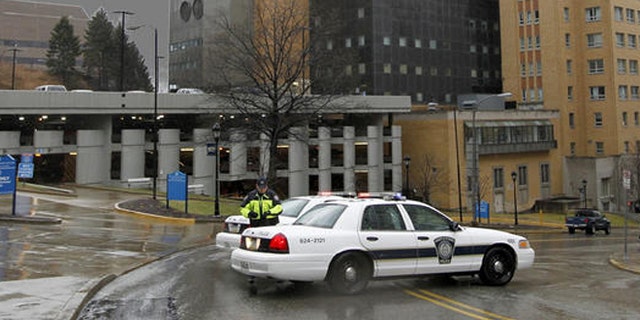 PITTSBURGH (AP) – A federal grand jury has indicted a foreign citizen in a conspiracy to file more than 900 phony federal tax returns seeking $2.2 million in refunds by using employee information stolen from the University of Pittsburgh Medical Center.
Yoandy Pérez Llanes, 31, and at least three others were part of a group who took those phony tax refunds as Amazon.com credits, a service that online filing service Turbo Tax offers customers, known as "monetizing," U.S. Attorney David Hickton said.
The credits were used to buy smartphones, laptop and tablet computers, video games and other high-end electronics which were "re-shipped" by others, based in Miami, to Venezuelan cities including Maracay and Maracaibo, according to the indictment announced Friday.
Conspirators in Venezuela then sold the devices through online merchants or auction sites, or kept them for personal use.
"The important message here is we've identified the conspirators who have profited from the theft of employee information from UPMC," Hickton said.
Hickton said the scheme was stopped after nearly $1.5 million of the refunds were paid out.
The 21-hospital network, which dominates western Pennsylvania, was hacked in early 2014 and UPMC officials said then it appeared as many as 27,000 of its 62,000 employees were affected.
UPMC issued only a brief statement on the indictment:
"On behalf of our employees whose personal information was compromised by hackers, we applaud the diligent and thorough investigation conducted by the Internal Revenue Service-Criminal Investigation, the United States Secret Service and the United States Postal Inspection Service leading to the indictment in this case."
Hickton wouldn't say where Llanes lives, and a news release identified him only as a "foreign national residing outside of the United States."
"We have a fix on him, but out of deference and respect to both the continuing investigation and our efforts to bring him to justice here, I don't want to be more specific," Hickton said.
Court records show a federal judge in Pittsburgh issued an arrest warrant Thursday on charges of conspiracy, wire fraud, money laundering and aggravated identity theft. Wire fraud and money laundering carry up to 20 years in prison each, and conspiracy up to five years. Aggravated identity theft carries a two-year penalty, which must be tacked onto any other sentence a person receives.
Although the scheme is detailed in the indictment, Llanes' precise role in it is not and Hickton declined to elaborate.
The other conspirators are not named. They're referred to only as "one," ''two" and "three" but the indictment suggests there are an unspecified number of others involved, too.
"The good news is we've specifically identified groups who stole identities and used them to file over $2 million in false tax returns," Hickton said.
Although it details only crimes that occurred between January and April of 2014, Hickton stopped short of saying the scheme ended.
"In any computer hacking scheme, I'd be loath to say we've completely stopped it," Hickton said. "But this indictment is good news that we've disrupted the conspiracy."