Ford recalls more than 4,500 Kuga SUVs in South Africa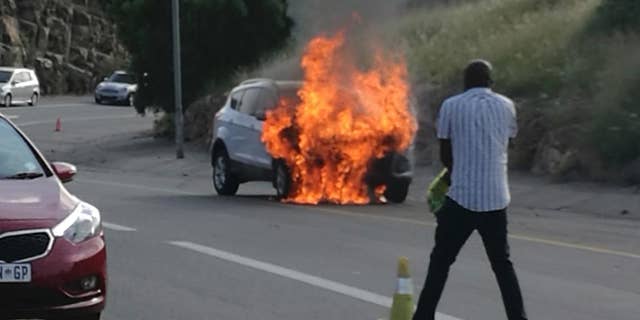 NEWYou can now listen to Fox News articles!
JOHANNESBURG – The South African unit of the Ford Motor Company says it is recalling 4,556 Kuga vehicles following several dozen reports of the car catching fire.
Jeff Nemeth, Ford's regional chief executive, said Monday that 1.6-liter Kugas made between December 2012 and February 2014 must be taken to a Ford dealer as soon as possible.
Ford held a joint news conference with South Africa's National Consumer Commission to discuss the recall of the Kugas. The U.S. carmaker has attributed the problem to overheating engines.
A man died in a burning Kuga in South Africa in 2015, though Ford said it believes the incident was not related to the defect. An investigation is ongoing.