Football fans damage Myanmar SEA Games stadium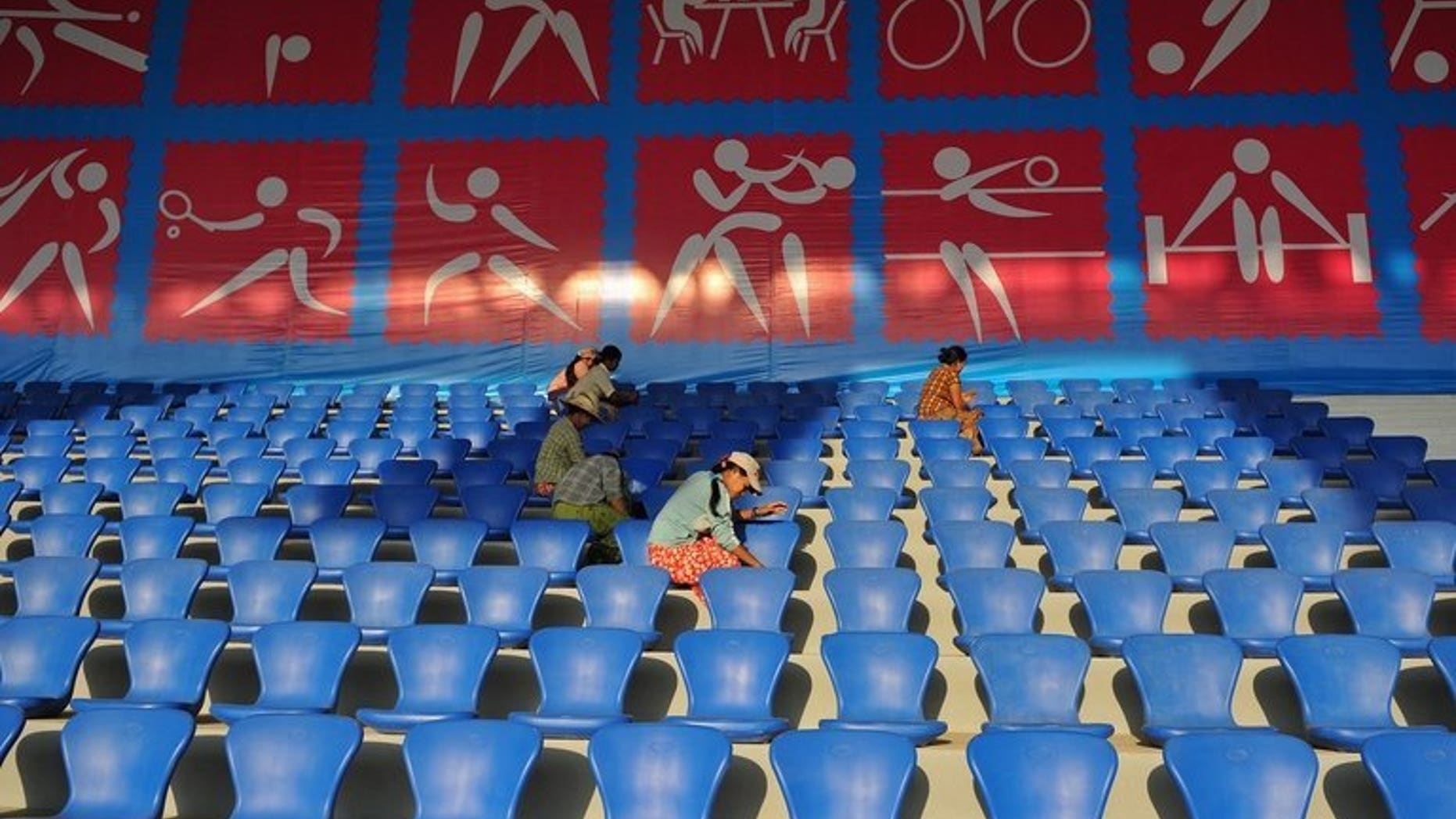 YANGON (AFP) – Myanmar football supporters tore up seats and invaded the pitch of a stadium due to host the opening ceremony of this year's Southeast Asian Games, an official said Monday.
Brawls brought a chaotic end to Sunday's game -- the first to be held in the Wunna Theikdi stadium since it was built in the capital Naypyidaw for the regional sporting tournament.
"Violence at the Wunna Theikdi stadium was mainly caused by some drunken fans... they shouted and destroyed some seats during the match. Some even went onto the pitch. So things were out of control," Myanmar Football Federation spokesman Soe Moe told AFP.
The 2013 SEA Games in December will be the first major international event to be held in Myanmar since the end of junta rule almost two years ago.
The inaugural game, a league match between Naypyidaw FC and Yangon United FC attended by some 20,000 people, was called off before the halftime whistle after fighting broke out between the players and spread to the fans.
The Yangon team, which had scored a goal before the violence erupted, was declared the winner by default, as per local regulations, Soe Moe said.
No one was seriously hurt in the fighting, which saw some 150 seats and a stage area damaged, he said.
Wunna Theikdi stadium is set to host both the opening and closing ceremonies of the SEA Games.
The wider stadium complex will hold a variety of sporting events during the tournament, including swimming, archery and boxing.