Flowers, tributes left for burglar stabbed to death by retiree protecting his home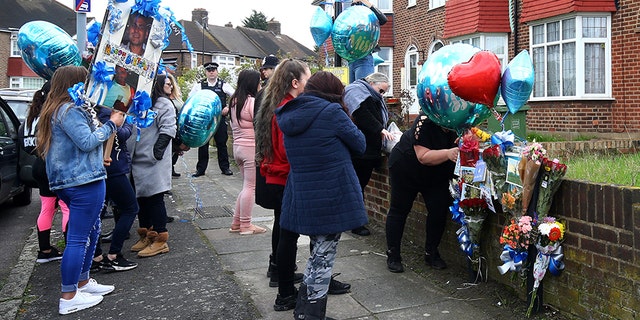 NEWYou can now listen to Fox News articles!
Relatives of a burglar who was stabbed to death while breaking into a 78-year-old retiree's home in London this month laid a fresh floral tribune Sunday at the spot where he was killed, according to reports.
Angry neighbors of Richard Osborn-Brooks repeatedly tore down the tributes that were left in memory of the dead criminal, prompting London police to appeal for respect on both sides, the BBC reported.
A group of women brought balloons, cards and flowers to the street where Henry Vincent died April 4 while trying to burglarize Osborn-Brooks' home in southeast London, the Guardian reported.
The elderly man was arrested on suspicion of murder but released without further action being taken against him.
Five police officers acted as escorts for the women who attached their tributes to steet signs and lampposts to mark what would have been Vincent's 38th birthday, according to the paper.
"We just want to lay flowers, we don't want to cause any violence," said one of the women, who said she was 37 but asked not to be identified.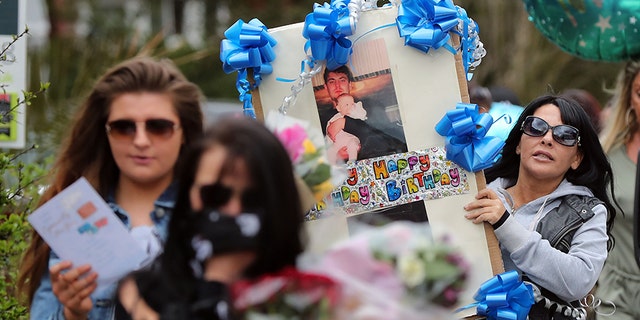 A fence where supporters had attached flowers and cards in Vincent's memory lay bare Thursday after they were torn down the previous day for the fourth time, the Guardian reported.
One neighbor pulled down the flowers screaming curses and shouting, "We've had enough in this country of (sleazy people)," according to the paper.
Fearing for their lives, Osborn-Brooks and his wife have moved to a safer location and intend to sell their house, the paper reported.
London police deputy commissioner Craig Mackey has urged Osborn-Brooks' neighbors and Vincent's supporters to show respect to each, according to the paper.
"This is a tragedy for the family who have lost a loved one. It is also a tragedy for the homeowner forced to take the action he did," he said.