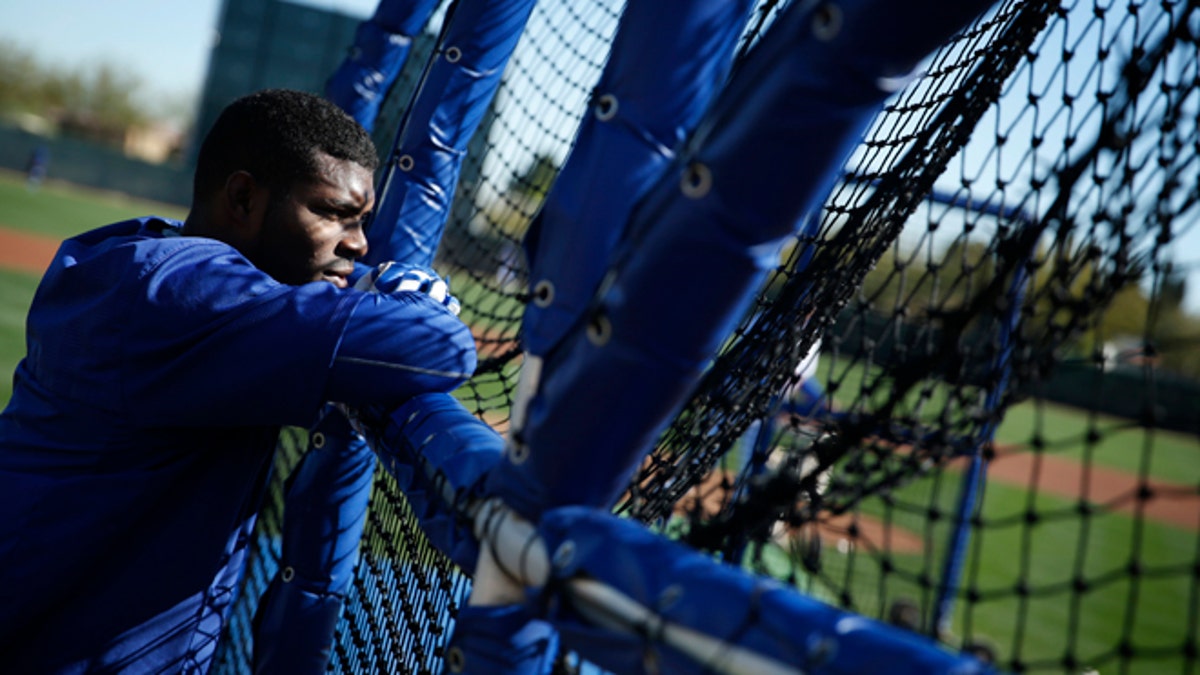 MIAMI (AP) – A South Florida businessman is set to be sentenced for illegally helping finance the smuggling of Los Angeles Dodgers star Yasiel Puig out of Cuba.
Gilberto Suarez is likely looking at a prison term of up to a year at Friday's hearing before U.S. District Judge Robert Scola. Prosecutors say Suarez has cooperated extensively in the investigation.
Investigators say Suarez was one of the Miami-based financiers of the 2012 smuggling venture in which Puig was taken by boat from Cuba to Mexico. The financiers were to receive a cut of the seven-year, $42 million contract Puig later signed with the Dodgers.
Court documents show Suarez got $2.5 million from Puig's contract. He agreed to forfeit a house, a condominium and a Mercedes-Benz as part of his plea deal.
Like us on Facebook