Florida growers worry improved U.S.-Cuba relations could threaten citrus, vegetable crops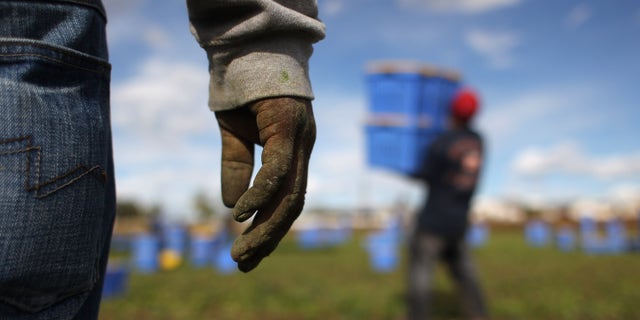 NEWYou can now listen to Fox News articles!
WINTER HAVEN, Fla. (AP) – Some of Florida's agriculture experts say normalizing relations with Cuba could threaten the state's citrus and vegetable crops.
The Lakeland Ledger reported on Saturday that Florida growers fear lax inspections at U.S. Department of Agriculture border checkpoints will allow the importation of pests and fungal disease that would harm Florida crops.
Members of the Florida Fruit and Vegetable Association are schedule to discuss the issue at a meeting this month.
Adam Putnam, Florida's commissioner of agriculture, has sent letters to the state's congressional delegation opposing plans to end the Cuban trade embargo.
Gov. Rick Scott also cited concerns about invasive pests in his statement opposing any lifting of the trade embargo.
Agriculture experts say they are concerned about the bacterial diseases citrus greening and citrus canker. They are also concerned about fungal diseases including citrus black spot and laurel wilt.
"If you look at the kind of plant pest and diseases we're fighting in the state, it may leave some people to believe (the USDA) is not doing a very good job," said Mike Stuart, president of the Florida Fruit and Vegetable Association, the trade group for most non-citrus crops in the state. "We're a magnet for pests and disease. It's a major concern."
Florida growers say they also have concerns about increased competition from Cuban for agricultural products.
"Over time, I have to believe Cuba's capacity to produce winter vegetables presents a serious competitive challenge," Stuart said.
Bill Messina, an agricultural economist at the Gainesville campus, said Cuba could become a competitor in winter vegetable markets if lifting the trade embargo results in significant investments from outside the country in that sector.
"Whenever Cuba opens up, I think there is a chance of a fundamental restructuring of the winter fresh vegetable market in the United States," he said. "Foreign investment in Cuba could change that very quickly."