Flooding in Canada forces evacuation of another city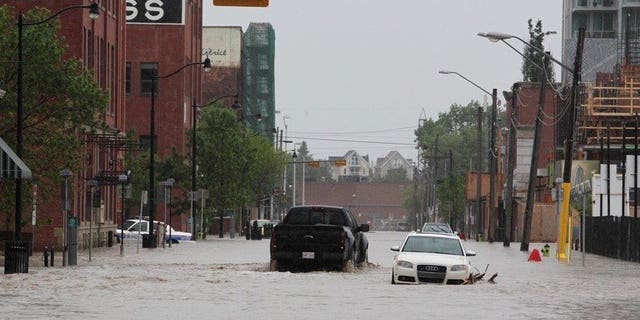 MONTREAL (AFP) – Canadian authorities in the western city of Medicine Hat ordered Sunday the evacuation of buildings in low-lying areas a day after flooding killed three people and forced 100,000 to leave Calgary.
Some 10,000 residents have started leaving their homes in Medicine Hat, the sixth largest city in Alberta province.
A state of emergency was declared there and in 20 other towns.
In recent days heavy rains have caused the Bow and Elbow Rivers in western Canada to overflow their banks.
The mayor of Calgary, Naheed Nenshi, said the flooded downtown area of the provincial capital may not be accessible until the middle of the week, nor will there be electricity until then.
Some of the people forced out of Calgary have begun to return home. TV footage showed them pumping water from flooded basements.
CBC television said 75,000 people are still waiting for authorities to allow them to go home.
Three bodies were found Saturday in the town of High River. A fourth person has been reported missing.