Flash floods kill nine in Romania, thousands evacuated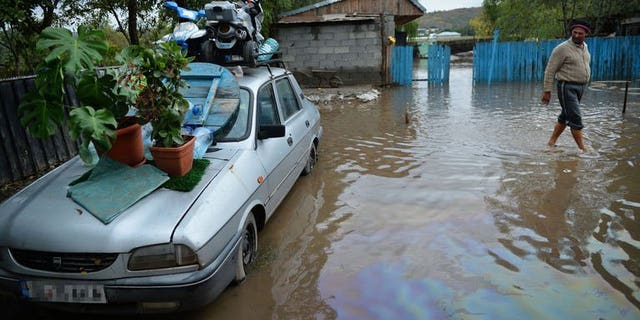 BUCHAREST (AFP) – Flash floods have killed nine people and forced thousands to flee their homes in eastern Romania in the last four days, the authorities said Sunday.
Eugen Chirita, an emergency services spokesman for the Galati region, said: "The toll since Thursday is nine dead, 6,900 evacuated and 1,735 homes flooded."
Torrential downpours caused the water level to rise rapidly on Thursday. Among those who died was an eight-year-old girl swept away from her father's arms.
Rain continued to fall Sunday morning causing further damage to buildings, and the flooding of 3,000 hectares (7,400 acres) of farmland.
Authorities say the floodwaters are now subsiding.