Five Pakistanis killed by Afghan forces in border firing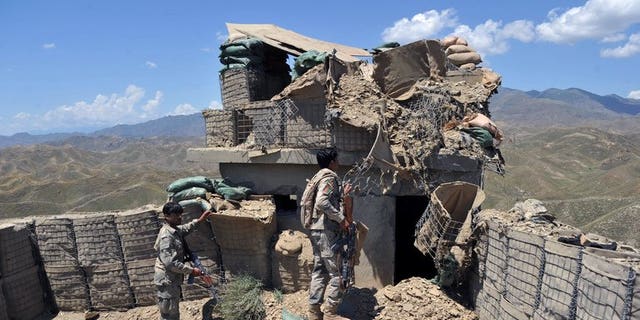 ISLAMABAD (AFP) – Pakistan accused Afghan forces of killing five Pakistanis on Wednesday in cross-border "indiscriminate firing" in its southwestern Baluchistan province.
The Pakistan foreign ministry issued a statement saying that it had protested the killing of "five innocent people in firing by the Afghan border police".
"The Afghan Charge d' Affaires was summoned to the Foreign Office and a strong protest was lodged over the indiscriminate firing today (Wednesday) by the Afghan Border Police, which resulted in the killing of five innocent Pakistanis," the statement said.
Pakistani officials said that shots were fired near the village of Godwana, in the Zhob district of Baluchistan province, which also borders Iran.
Afghan forces fired in the Pakistani area in the morning, Zulfiqar Durrani, a senior administration official in Zhob, told AFP. "Their soldiers entered Pakistani territory to launch indiscriminate fire," he said.
Pakistan asked the Afghan government to launch an inquiry into the incident, saying it had conveyed "serious concern".
It also asked Afghanistan to "adhere to the border coordination and cooperation mechanisms, and prevent the recurrence of such incidents," the statement said.
The foreign ministry said that such incidents are "detrimental to the friendly relations and undermine goodwill between the two brotherly countries".
Pakistan and Afghanistan share a disputed, porous and unmarked 2,400-kilometre (1,500-mile) border, and have tricky diplomatic relations, accusing each other previously of cross border violations and sending gunmen to create unrest.
Pakistan has been a frontline in the US-led war on terror in Afghanistan to eliminate Al-Qaeda and Taliban militants from the war-torn country.