First Leg Of Argentinian Default Heads To U.S. Supreme Court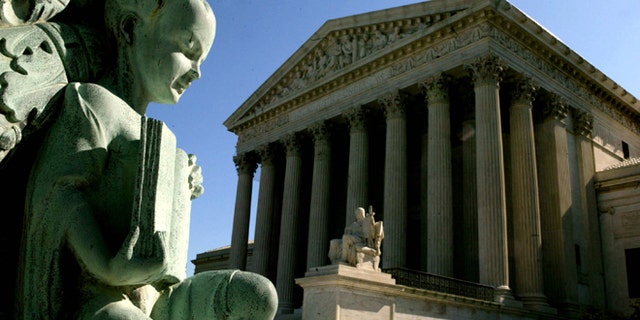 The U.S. Supreme Court is hearing arguments Monday in Argentina's decade-long battle with holders of its defaulted bonds. The South American country defaulted on its debts in 2001 to the tune of some $82 billion dollars.
The question now before the court is relatively narrow. The plaintiffs are creditors who refused to take about 25 cents on the dollar for their government bonds. In this case the justices will decide wether the plaintiffs have to right to track down Argentinian government funds. It would require a separate case to determine if the plaintiffs could actually collect it.
On one side of the case are state pension funds and the families of the victims of torture, who want the Argentinian government to pay as much as possible; on the other are the governments of other nations including France, Mexico and Brazil, as well as the Obama administration.
"Judicial seizure of a foreign state's property may be regarded as a serious affront to the state's sovereignty and affect our foreign relations with it," the U.S. government argued in its brief backing Argentina, according to the USA Today. A ruling against the sovereign nation, it says, "would risk reciprocal adverse treatment of the United States in foreign courts."
But the Supreme Court justices will be watched closely for clues to how they might rule on a more critical case involving the same players: the Argentine government's appeal of a $1.4 billion judgment that it says could destroy the country's economy and also damage the U.S. financial system.
So far in that case, the courts have backed NML Capital Ltd., which won an unprecedented judgment that would block Argentina's payments to all other bondholders unless it pays cash first to the plaintiffs.
The Associated Press contributed to this report.
Follow us on twitter.com/foxnewslatino
Like us at facebook.com/foxnewslatino