Firefighters find more remains in Brazil building rubble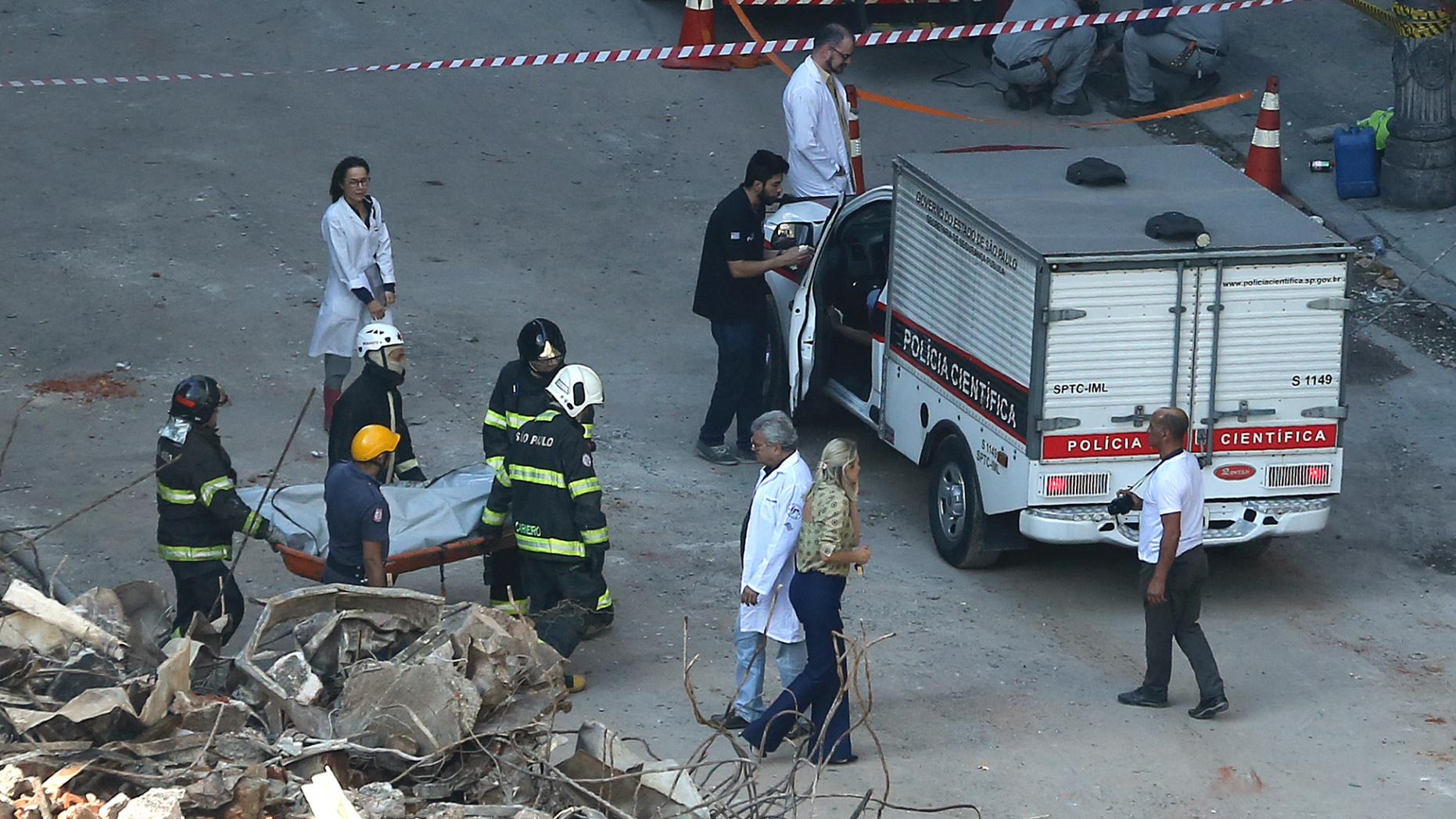 SAO PAULO – Brazilian firefighters have found more human remains in the rubble of a building that caught fire and collapsed in Sao Paulo.
The Fire Department said on Twitter that body parts were found Wednesday with the help of a search dog. Cpl. Israel Bone said the medical examiner will determine if they belong to a third victim.
The remains of two other people were found earlier. One body was that of a man who fell into the blaze as the building collapsed last week only seconds before he could be rescued.
Other remains were found Tuesday. Firefighters initially said they appeared to be those of a child, but the Public Security Department later said the medical examiner's preliminary assessment was that the bone fragments belonged to an adult.