Finland Says Ship Can Sail Again, Without Missiles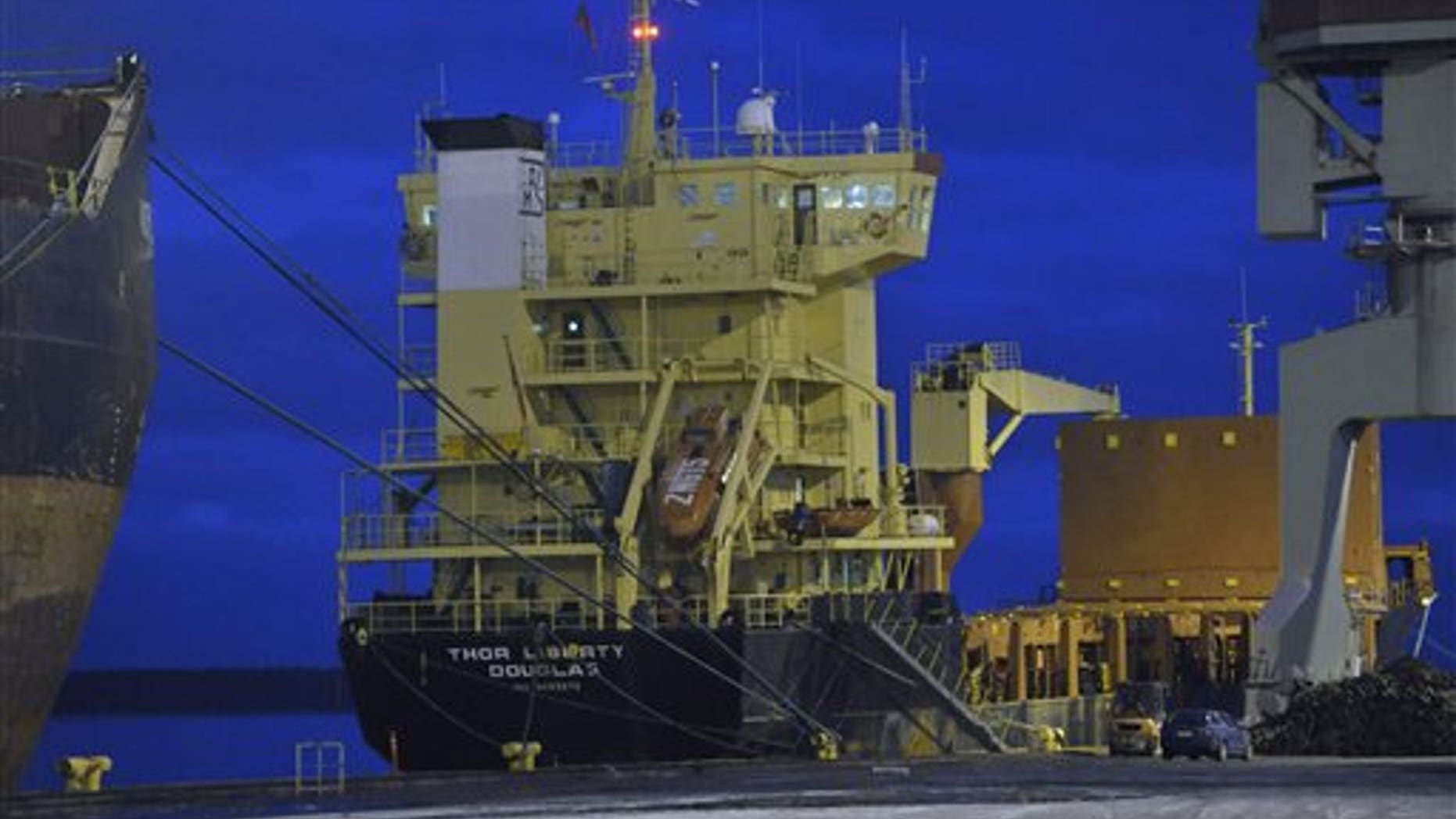 HELSINKI, Finland – A Finnish port official says a ship held after 69 surface-to-air missiles and 160 tons of explosives were found onboard has received permission to travel again, but without its cargo or captain.
British-registered cargo ship M/S Thor Liberty was originally destined for China. It is not immediately clear if it will go there now.
Its shipment was seized in the port of Kotka in southern Finland on Wednesday because the missiles lacked proper transit documents and the explosive -- picric acid -- wasn't properly stored.
The captain and another Ukrainian crew member remain in custody on suspicion of violating weapons export laws.
Port Traffic Operations Director Markku Koskinen says the vessel's travel ban was lifted Monday, but that the cargo remains impounded.