Fidel Castro makes rare public appearance at Havana educational center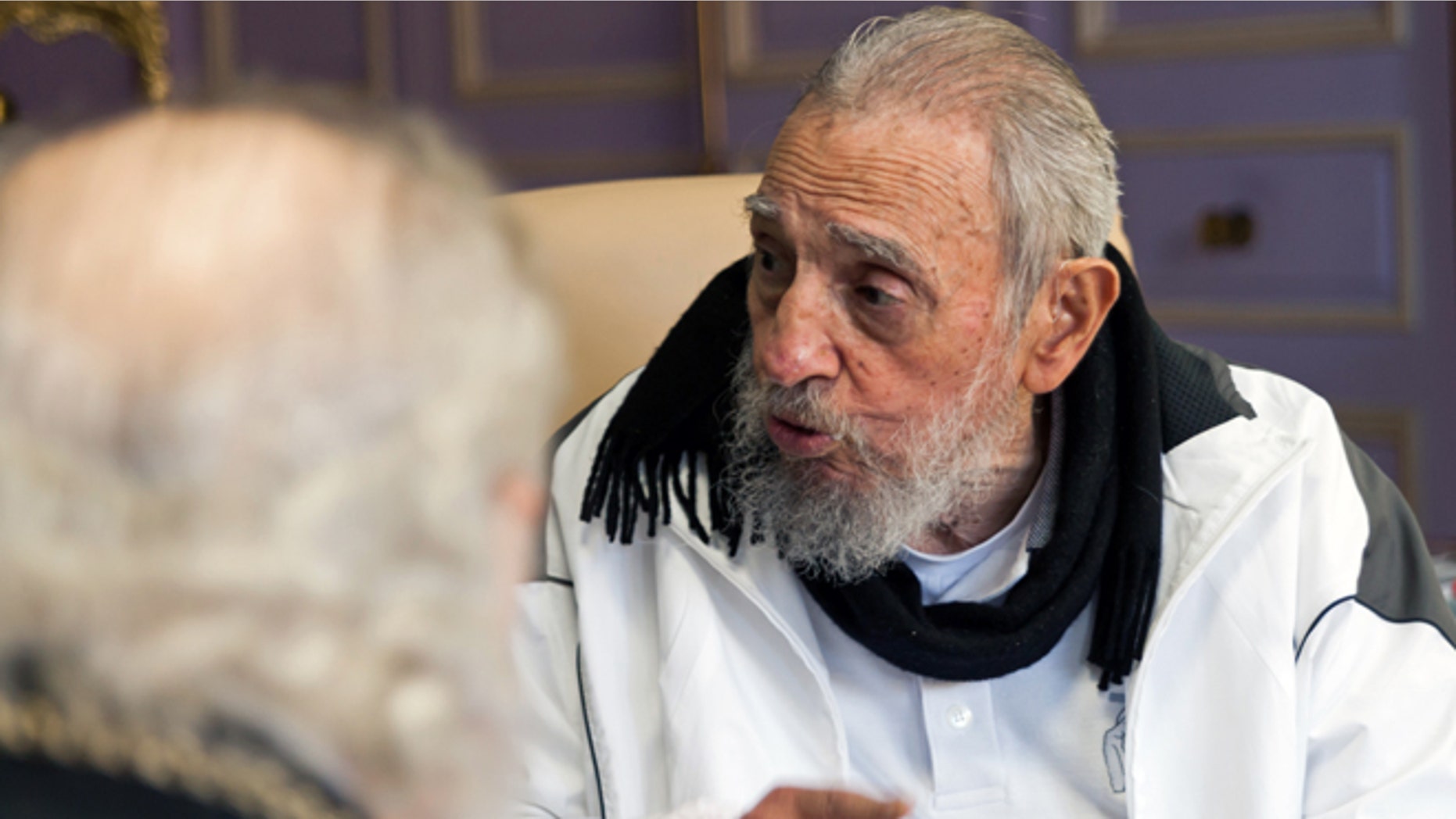 It's been a busy month for the former president of Cuba.
Fidel Castro, once one of the most gregarious and charismatic of world leaders, has settled into a fairly reclusive life at 89 now that he has ceded the presidency and the public spotlight to his younger brother Raúl.
According to the official government newspaper of Cuba, Granma, the elder Castro showed up at the Vilma Espín Educational Center located in the Playa section of Havana, where he spoke to preschool and elementary students and their teachers and took part of a tribute to Espín, the MIT-trained founder of the Federation of Cuban Women (FMC) who also happens to have been Raúl's wife from 1959 until her death in 2007.
Dressed in a white sports jacket, the former president told the gathering in a hoarse voice, "I am sure that on a day like today, Vilma would be very happy. She would be seeing why she sacrificed her life, how those who die struggling for the revolution leave their energy along the way."
The former Communist leader has made only a handful of public appearances in the last few years, as health issues have plagued him and limited his mobility.
During Barack Obama's visit to Cuba last month, the U.S. president did not meet with Castro, although the mercurial revolutionary leader wrote a column for Granma after the visit that excoriated Obama for using "honeyed words" meant to deceive.
About Obama's assertion that increased trade between the two nations would be a great benefit to Cuba, Castro wrote, "We are capable of producing the food and material wealth we need with the effort and intelligence of our people. We do not need the 'empire' to give us anything."