Fergie denies claims of ref influence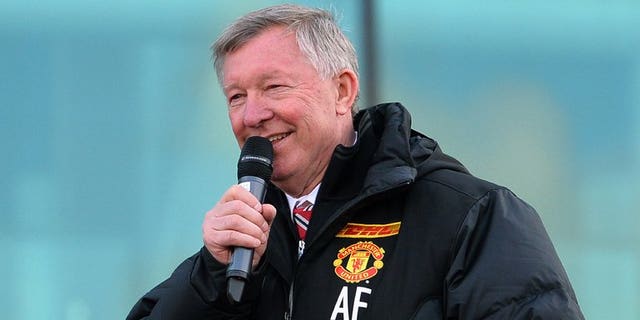 LONDON (AFP) – Alex Ferguson on Thursday hit back at claims he intentionally influenced officials after ex-referee Mark Halsey revealed his close relationship with the former Manchester United manager.
Halsey, who refereed in the Premier League for 14 years before retiring at the end of last season, caused controversy this week when the newspaper serialisation of his new book 'Added Time' gave details of his friendship with Ferguson.
In the serialisation, Halsey confessed to sending a text message to Ferguson asking him to speak out on behalf of Mark Clattenburg when the referee was under investigation for having allegedly made a racist remark to Chelsea's John Obi Mikel.
Halsey claims that Ferguson subsequently did so at his behest and Clattenburg was later found to be innocent.
The former official, who spent a year out of the game in 2009 while he battled throat cancer, also admitted Chelsea boss Jose Mourinho paid for a holiday in the Algarve for him and his wife Michelle, who has myeloid leukaemia.
Halsey's revelations led to criticism of Ferguson, who some accused of befriending the referee in a bid to win favourable decisions during matches.
But Ferguson denied any wrongdoing and said the extent of his relationship with Halsey had been to support him during his cancer fight.
"Obviously there is an Alex Ferguson element in his (Halsey's) book, he thought was important," he told MUTV.
"Most of the managers, particularly in the north west supported (him), and a lot of players by the way, when he had the cancer, him and his wife, it was a terrible period for the lad and quite rightly the football fraternity got behind him and supported him.
"We have given him lots of jerseys for the dinners he was having and of course a Manchester United strip figures greatly in these auctions, a signed strip from all the players."
Ferguson, no stranger to fallings out with officials during his time in the dugout, felt Halsey had exaggerated parts of his book, adding: "The laughable part for me was how I (supposedly) influenced the refereeing fraternity.
"This is a guy who has the worst record of any manager in the history of English football, fined ??100,000 by them, suspended so many times, that's some influence, I must say. It's a little bit Walter Mitty."
Since retiring Ferguson has had hip surgery but has been back at Old Trafford recently to watch how his chosen successor, David Moyes, has been faring.
Moyes and United seem to have found some rhythm since the transfer window closed, with Wayne Rooney at the heart of it.
Ferguson said: "They won well against Palace, it was a difficult game because many teams come and park the bus. On Tuesday night (against Bayer Leverkusen) they were terrific.
"Wayne's performance was fantastic, I was pleased to see that, he's got his energy back, the determination, his purpose to attack players, was all very encouraging to me.
"Being a director I'm delighted to see that, he's back to what we always remember."